Commercial real estate news releases from Avison Young
Quarterly and topical research insights to help your business gain competitive edge in commercial real estate.
Avison Young: Wesley Thomson ist neuer Direktor für ESG in Großbritannien und Europa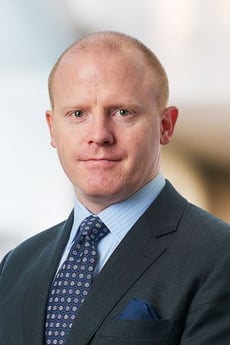 May 5, 2022
Frankfurt am Main, 5. Mai 2022 – Wesley Thomson ist seit Anfang Mai neuer Director of ESG, UK & Europe bei Avison Young.
Thomson ist ein international anerkannter Experte für die Themen Nachhaltigkeit und Technologie. Er verfügt über eine mehr als 16-jährige Erfahrung im Energie- und Nachhaltigkeitssektor und wird die ESG-Beratungsdienstleistungen von Avison Young in Großbritannien und Europa leiten. Damit wird Avison Young Immobilieninvestoren, Kreditgebern und Nutzern eine strategische Beratung in den Bereichen nachhaltige Investitionen, ESG-Strategie, Risiko und Resilienz bieten.
Zuvor war Thomson bei JLL tätig, wo er zuletzt als Senior Director im Energy & Sustainability Solutions Team für die EMEA-Region zuständig war. Davor war er Senior Director bei der Beratungsfirma Guidehouse für den öffentlichen Sektor und Geschäftsführer von Thomson International, einem Boutique-Unternehmen für die ESG-Nachhaltigkeitsberatung.
Thomson wird eng mit Jon Gibson, Principal und Global Director of ESG bei Avison Young, zusammenarbeiten, um grenzüberschreitende Synergien zu realisieren. Das Unternehmen hat sich zum Ziel gesetzt, erstklassige ESG-Dienstleistungen anzubieten, um Kunden bei der Verwirklichung ihrer eigenen Ziele für eine widerstandsfähigere, produktivere und gerechter gebaute Umwelt zu unterstützen.
Avison Young wird durch die Ernennung von Thomson seine globale Strategie, einschließlich Investitionen und Verpflichtungen in den Bereichen Klimawandel und soziale Auswirkungen der bebauten Umwelt, weiter ausbauen, wie beispielsweise die Ausrichtung an den Zielen für nachhaltige Entwicklung der Vereinten Nationen und die Mitgliedschaft im Weltwirtschaftsforum.
Thomson: "Der Druck auf die Immobilienbranche, sich zu einem Vorreiter in Sachen ESG zu entwickeln, wird immer größer - und das zu Recht. Es ist genau die richtige Zeit, bei Avison Young meine Tätigkeit aufzunehmen und mit meinen Kollegen zusammenzuarbeiten, um die Art und Weise zu verändern, wie die Branche agiert und um Kunden dabei zu unterstützen, ihre Geschäftsstrategien zukunftssicher zu machen, Risiken zu mindern und die Vorteile eines Übergangs zu einer kohlenstofffreien Zukunft zu realisieren."
Nicolai Baumann, Country Manager von Avison Young in Deutschland und Mitglied des globalen Executive Committee: "ESG- und Nachhaltigkeitsthemen stehen bei Eigentümern, Nutzern und Mitarbeitern nach wie vor ganz oben auf der Agenda. Wir sind davon überzeugt, dass Immobilien einen positiven Einfluss auf das Leben der Menschen haben können. Wir freuen uns auf die Zusammenarbeit mit Wesley, um unsere ESG-Beratung weiter zu stärken."