null - Commercial Real Estate News Releases | Avison Young News
Commercial real estate news releases from Avison Young
Quarterly and topical research insights to help your business gain competitive edge in commercial real estate.
Global supply chain barometers are dropping again and new complexities are creating another round of pressures on global logistics which will impact the US this summer…and potentially, beyond.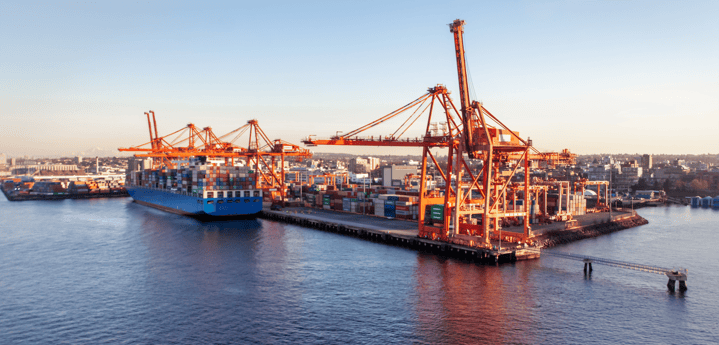 May 2, 2022
Many shippers now anticipate that the lingering effects of current shutdowns in China, especially in Shanghai (home to the world's largest container port) are reverberating through global supply chains and will dramatically impact the United States this summer. According to Quartz, the volume of goods shipped out of Shanghai fell by 23% between March 12, the day before partial lockdowns began, and April 16. Shanghai & Guangzhou ports remain under tight COVID lockdowns to this day.
In the graphic below, the number of vessels surrounding the port of Shanghai seems staggering; even as many of us are accustomed to images of Los Angeles and Long Beach with 70 or so ships waiting offshore.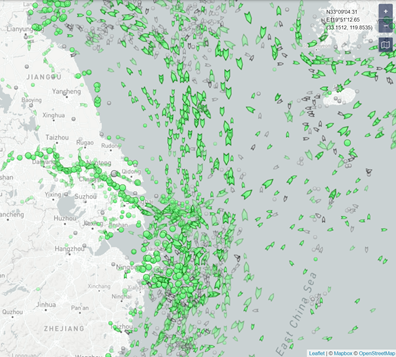 Source: MarineTraffic
This port congestion has had an impact on the US as container volumes from China to the United States. Those volumes began declining in early April, because of the lockdowns were put into place in China, and according to FreightWaves at least 40% of China's GDP has been taken offline.
The FreightWaves SONAR system currently calculates averages trans-Pacific transit for container vessels to the U.S. at 27 days. So, using early April as the milestone, this drop in shipping volumes at U.S. ports will not be recognizable until early May. Yet, this does not take into account another 10-21 days for cargo to make its way inland into the U.S. surface freight network where it will ultimately impact the consumer. Also, many vessel carriers were beginning to clear the glut of empty containers within the U.S. and get them back to China. With decreased trans-Pacific volumes, this empty container issue will only compound supply chain issues created by the current low vessel volumes.
Beyond ocean shipping, Last Friday, Bank of America's Managing Director of Trucking Research, sent a warning that demand is already down 23% year-over-year and their Truckload Demand Indicator was at it lowest reading since June 2020 (trucks move over 70% of domestic freight in the US). If inflation continues to crimp discretionary spending, even if psychologically, it could mean that inventories begin to swell in the United States. Retail inventory-to-sales ratios are still nowhere near levels experiencing following the GFC and up to the pandemic, even if up slightly early this year to a ratio of 1.13 (up from lows of 1.07 throughout 2021).
Compounding the situation even further the ILWU has a pending labor contract set for renewal before June 30th. This would impact 15,000 port and office workers along the U.S. West Coast. If negotiations stall, any clearing of cargo that has occurred earlier this year could be in jeopardy; this would only complicate the port and Covid related issues from China, further impacting US logistics and consumers.
We will begin to soon feel all of these challenges in the US in the coming weeks. If these challenges are not resolved soon and they linger through summer, delivering goods to consumers for the upcoming Holiday season in the US could be impacted as well.



Erik Foster
Principal
Head of Industrial Capital Markets
[email protected]
+1 312.273.9486

Sources: FreightWaves, Quartz, Federal Reserve Bank of St. Louis