Commercial real estate news releases from Avison Young
Quarterly and topical research insights to help your business gain competitive edge in commercial real estate.
Avison Young: Stadt Düsseldorf mietet rund 15.000 Quadratmeter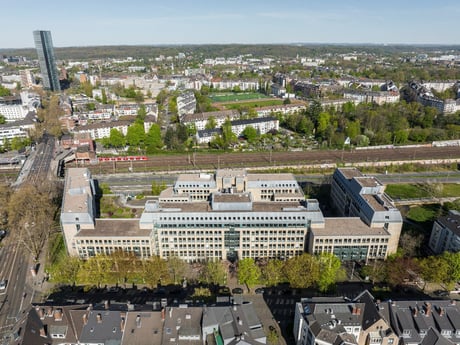 April 27, 2022
Düsseldorf, 27. April 2022 – Das Immobilienberatungsunternehmen Avison Young hat die Anmietung von 15.000 Quadratmeter Fläche durch die Stadt Düsseldorf begleitet. Vermieter der Immobilie in der Yorckstraße19-29 ist ABG Real Estate Group. Es wurde ein langfristiger Mietvertrag abgeschlossen.
.
Auf der Fläche werden nach den Umbauarbeiten die Volkshochschule (VHS) und das Haus der Kulturen ihre neue Heimat finden. Die VHS wird hier ihre bisherigen Standorte an einem Ort konsolidieren. Als zweitgrößte Volkshochschule in Nordrhein-Westfalen bietet die VHS Düsseldorf ein breit gefächertes Kursprogramm an und ist eine wichtige Einrichtung der Erwachsenenbildung für die gesamte Region.
Johann Mikhof, Prokurist und Director Office Leasing bei Avison Young: "Wir freuen uns sehr über diese Anmietung. Durch die Ansiedlung der VHS und des Hauses der Kulturen geht die Stadt Düsseldorf genau den richtigen Schritt Bildung und Kultur in einem Haus zu vereinen und damit inhaltliche, räumliche und organisatorische Synergien zu nutzen. So festigt Düsseldorf weiter sein Ansehen als Kulturstandort."
Bild: Marcel Kusch - Gebäude in der Yorckstraße 19-29 Düsseldorf.