Commercial real estate news releases from Avison Young
Quarterly and topical research insights to help your business gain competitive edge in commercial real estate.
Extensive Former Underground Mine in Billingham up for sale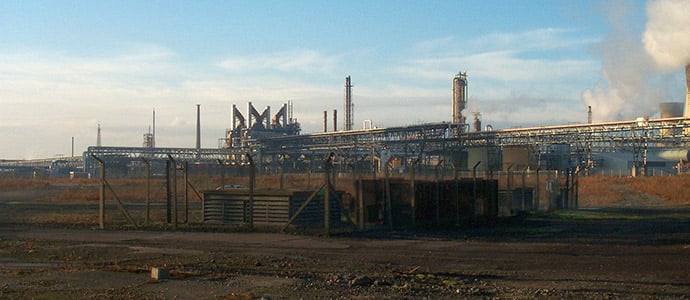 April 25, 2022
Strategic real estate advisor Avison Young has secured a unique instruction to sell a disused former anhydrite mine at Billingham, Teesside.
The mine is located on the north bank of the River Tees and to the southeast of Billingham town centre.
Anhydrite was mined here from 1921 until 1971 with over 33,000,000 tonnes being extracted principally to make fertilisers and cements. Operated by Imperial Chemical Industries, Billingham anhydrite mine formed part of the ICI Billingham works that was, in the 1960s, the second largest chemical factory in the world.
The mine extends over a distance of approximately 1.5 kms east to west and 3 kms north to south with a total footprint of around 400 hectares (988.42 acres) and a volume (excluding pillars) of approximately 11,500,000m3. The depths of the mine workings vary from 130 metres in the north, dropping by roughly 80 metres per mile, to 260 metres in the south, with the network of tunnels equivalent in volume to 4,400 Olympic swimming pools. The ambient mine temperature is 15°c.
Permission was granted on 13th April 2011 for the conversion of the mine to a 4,000,000m3 waste storage facility. The application has since lapsed but allowed for storage of air pollution-controlled residues (APCr) comprising of low-level hazardous waste, together with an office, laboratory, treatment facility and winding gear for the shafts.
The mine offers potential for various storage uses including, but not limited to, waste materials and other residues in a non-reactive environment.
Mark Leivers, Director, Energy, Waste Management and Minerals, Avison Young, comments:
"The mine was originally purchased by our client with the intention to store APCr, which is a residual waste created from Energy-from-Waste (EfW) plants. EfW capacity is expected to grow over the medium to long term and therefore so will the requirement to provide suitable management options for APCr, which includes underground storage. Alternatively, the mine offers an innovative alternative to meeting the demand for industrial/storage land, for which there is a chronic shortage above ground."
Danny Cramman, Director in the North East Industrial team, adds:
"There is a lot happening in the Teesside area, with big projects such as Teesworks attracting international attention and building its reputation as a home for diverse, sustainable and low carbon activity. The area also boasts the UK's largest freeport. The subject site offers an exciting opportunity to the market."
Avison Young is seeking to sell the freehold interest, with vacant possession of the former mine.