Commercial real estate news releases from Avison Young
Quarterly and topical research insights to help your business gain competitive edge in commercial real estate.
The Chancellor's Spring Statement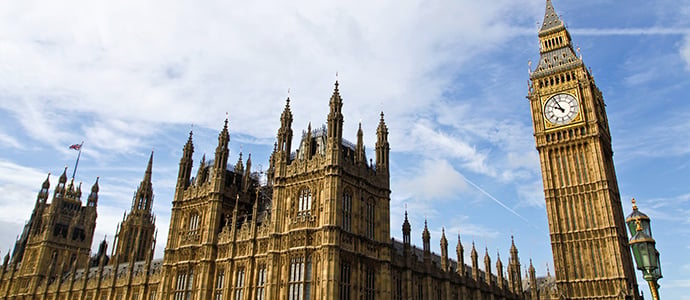 March 24, 2022
Yesterday's Spring Statement by the Chancellor of the Exchequer saw the government acting to soften the impact of the squeeze in household incomes which is underway. The growing urgency for action was underlined when the latest UK inflation figures came in ahead of expectations at 6.2%. In response to rising inflation, the Bank of England has been hiking interest rates, which will exert downwards pressure on growth. This has created a nervous situation for the government given the planned increase in National Insurance in April is set to coincide with inflation at levels last seen in the 1990s. Consequently, GDP growth looks set to slow as the consumer's ability to spend weakens.
Key measures to mitigate the impact of high inflation and slowing growth announced by the Chancellor included a £3,000 increase in the earnings threshold for National Insurance, and a 5p per litre cut in fuel duty. Petrol is currently averaging 167.3p a litre according to Experian Catalist, so a saving of 3%. Various green energy improvements, which reduce utility bills, will become VAT exempt. Also, the Employment Allowance, which is a deduction small businesses can claim on employers' National Insurance liability, will rise from £4,000 to £5,000.
Until recently, the Chancellor was reported to be resisting pressure to use this Spring Statement as a mini-budget, however economic pressures and geo-political events have clearly prevailed. The Office for Budget Responsibility (OBR) has cut its GDP forecast for this year from 6.0% previously to 3.8%, which highlights the difficult backdrop to this Spring Statement. The war in Ukraine will worsen the situation on inflation and supply chain bottlenecks, and the OBR rightly point out that it is impossible to say what the full effects of the conflict may be.
The various measures announced today are estimated to be worth around £9 billion, although Capital Economics calculate a hit of around £20 billion to household incomes from higher inflation between now and 2023. This suggests the Chancellor's measures will offer welcome support to the economy but are unlikely to avert an economic slowdown in the coming months as some consumers rein back on discretionary spending.
For property markets, the Spring Statement's impact will largely be indirect through the support for the economy. So far, the household income squeeze and rising interest rates have not had a significant impact on UK real estate, but it is early days in this new phase of the economic cycle. The latest Halifax House Price Index reported a 10.8% annual rise in February, which was the strongest growth since June 2007. For commercial property, the MSCI index showed all property capital growth at almost 16% in the year to February, driven mainly by high demand for industrial property and retail warehouses staging a comeback.
We believe property investors have probably already adjusted their business plans for higher inflation and interest rates. A slowing economy is certain to cause price growth to decelerate for property as the year progresses. However, we feel that the situation in the economy would have to worsen significantly more than is expected to persuade investors to retreat from real estate. This is due to robust levels of demand for residential and industrial assets, and a large yield spread over Gilts across the property sectors.
From an ESG perspective, we welcome the zero VAT level for energy efficiency improvements which help to advance the UK's COP26 commitments. Also, targeted business rate exemptions for eligible plant and machinery used in onsite renewable energy generation and storage, and a 100% relief for eligible low-carbon heat networks with their own rates bill, which were to be introduced in April 2023 are to be brought forward by a year.
However, while the cut in fuel duty was good for incomes, it is a retrogressive step from a green perspective. Given there have been media reports of greater exploitation of the North Sea to increase energy security, we would like to see more action at the Autumn budget to advance green investment to keep Britain on target to become carbon neutral by 2050.
There was no mention today about further reform to the business rates system, suggesting the government views the matter as settled for now by the announcements made at last year's Budget.