Commercial real estate news releases from Avison Young
Quarterly and topical research insights to help your business gain competitive edge in commercial real estate.
Avison Young: Nicolai Baumann ist neues Mitglied im globalen Executive Committee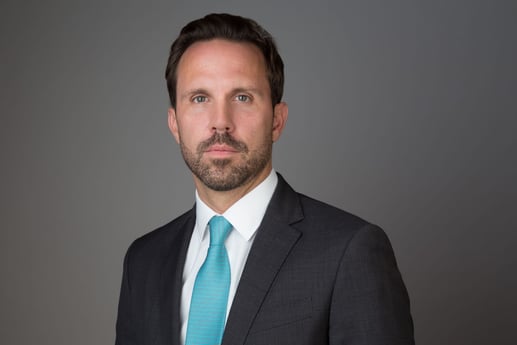 March 3, 2022
Berlin, 3. März 2022 – Der Country Manager von Avison Young in Deutschland, Nicolai Baumann, ist zum Mitglied des globalen Executive Committee des Immobilienberatungs-unternehmens ernannt worden.
Die Kernaufgaben des Führungsgremiums umfassen die Bereiche Unternehmensführung, Strategie und operativer Betrieb sowie Einbindung von Stakeholdern. Mark E. Rose, Vorsitzender der Geschäftsführung von Avison Young weltweit: "Die Zusammensetzung unserer Geschäftsleitung spiegelt wider, wer wir als Unternehmen sind und wohin wir uns entwickeln möchten. Ich freue mich sehr, dass Nicolai Mitglied in unserem Executive Committee ist. Seine Ernennung zeigt, dass Deutschland für uns ein wichtiger Markt, nicht nur in Europa, sondern auch weltweit ist."
Der Immobilienökonom Baumann ist seit 2017 Geschäftsführer und seit 2021 Country Manager von Avison Young in Deutschland. "Ich freue mich sehr auf die Arbeit mit meinen Kollegen im Executive Committee. Die strategische Ausrichtung, besonders in den Bereichen Digitalisierung sowie Tech & Data, ist weltweit ein Erfolgsfaktor, den wir auch in Deutschland weiter ausbauen werden", so Baumann.
---
Über Avison Young
Avison Young ist ein globales Immobilienberatungsunternehmen. Angetrieben durch die Menschen in unserem Unternehmen realisieren wir Lösungen für wirtschaftliche, soziale und ökologische Mehrwerte. Als eigentümergeführtes Unternehmen sind wir ein starker Partner, der immer auch in den Erfolg seiner Kunden investiert: Indem wir bei Avison Young die besten Experten lokal und weltweit zusammenbringen und auf intelligente Plattform-Technologien setzen, bieten wir unseren Auftraggebern entscheidende Know-how-Vorteile und finden neue Wege, das volle Potenzial von Immobilien auszuschöpfen. Gemeinsam mit unseren Kunden entwickeln wir Konzepte für ein gesundes und produktives Arbeiten und für Orte der Begegnung, die Wirtschaft, Umwelt und Gemeinschaft gleichermaßen im Blick halten.
https://www.avisonyoung.de/de_DE/
Kontakt Medien Avison Young
ROZOK GmbH
Martina Rozok
M +49 170 23 55 988
[email protected]