Commercial real estate news releases from Avison Young
Quarterly and topical research insights to help your business gain competitive edge in commercial real estate.
Avison Young announces latest Director promotions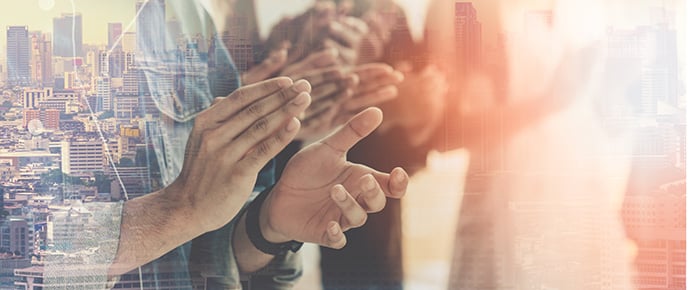 February 22, 2022
Strategic real estate advisor Avison Young has announced it has appointed 22 Directors in its annual round of promotions.
Jason Sibthorpe, Principal and President, UK, Avison Young, said:
"I'd like to congratulate our newly appointed Directors on their well-earned promotions. These appointments are in recognition of the dedication, expertise and leaderships skills that these individuals have displayed on a daily basis.
As a people-centric business, it is immensely important that we nurture an environment that enables individuals to develop, progress and, ultimately, move up through the business and contribute to its growth."
The full list of promoted Directors includes senior team members from Avison Young's London, Birmingham, Bristol and Manchester offices:
Ben Ransom (Birmingham)
Catherine Claridge (London)
Charles Walker (London)
Chris Davies (Bristol)
David Johnson (London)
George Skinner (London)
Gregory Francis (London)
James Goode (Manchester)
Liam McKenna (Birmingham)
Lisa Jones (Birmingham)
Miles Drew (Birmingham)
Oliver Shore (Manchester)
Phil Crosby (London)
Rebecca Skerrett (Manchester)
Rupali Vaish (London)
Sarah Redley (Birmingham)
Simon Fowler (London)
Stephanie Eastwood (Birmingham)
Tim Yabsley (London)
Toby O'Sullivan (Birmingham)
Tom James (Manchester)
Wai-Kwan Jackson (Birmingham)