Commercial real estate news releases from Avison Young
Quarterly and topical research insights to help your business gain competitive edge in commercial real estate.
Avison Young launches UK Flexible Workspace practice with Senior WeWork Duo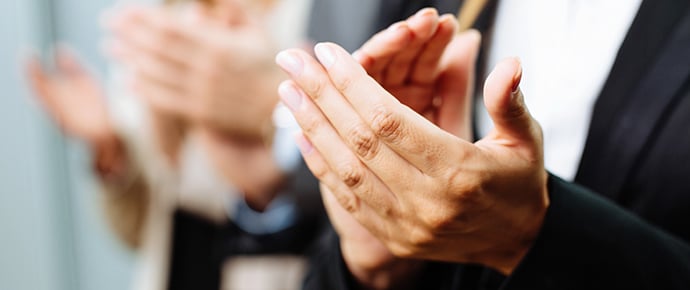 February 21, 2022
Strategic real estate advisor Avison Young has announced the appointment of Martin Devine, Principal, alongside Robbie MacDonald, Associate Director, to the growing London Markets team.
The pair join from WeWork where Martin was a Director in the Real Estate team, and recently headed up Broker and Agent Development for UK&I. Working closely alongside Martin, Robbie was a Senior Associate in the Broker and Agent Development team.
Martin and Robbie will integrate into the existing London Markets team, where their focus will be on driving growth in the flexible offices sector across London and the UK.
Martin has been directly involved in the leasehold acquisition of several WeWork assets across the UK&I since 2018, and more recently negotiated some of the largest flexible occupier deals across both the London and Dublin markets. Robbie was the driving force behind increasing occupancy rates across WeWork's West London and Midtown portfolio, which now sits in excess of 85% for over 2 million sq ft of office space in 27 buildings.
With the evolving presence of flex across the capital, there is an immediate opportunity to provide investors, operators and occupiers with specialist advice. As more companies review their real estate requirements, hybrid working solutions will form a part of any strategic decision making for the modern occupier.
The new appointments will work closely with Avison Young's bolstered tenant representation, leasing and investment teams as the business looks to become a market leader in the London transactional space and continues to support its clients in a constantly changing marketplace. Both Martin and Robbie will promote cross-border insights in conjunction with Charlie Morris (US), who leads Avison Young's flexible solutions practice.
Stuart Commins, Principal, Occupier Advisory, Avison Young said:
"As we adapt to constant change in the market, it is clear occupiers want holistic advice when it comes to their real estate strategies, and therefore we need to consider the traditional office market in relation to the added benefits derived from the flex space. Both Martin and Robbie bring dedicated expertise and a skillset that will add immense value for existing and new clients across our London Markets team."
Martin Devine, Principal, commented:
Avison Young's vision to evolve its client offering in line with the global shift in occupier expectations, fills me with real excitement for the future. Having been part of the WeWork story since 2018, it will allow me to bring some valuable experience to occupiers, landlords and investors alike.
Jason Sibthorpe, Principal and UK President, Avison Young, commented:
"With the universal debate around office occupancy ongoing, flex advice is a core area of focus for us. The market won't settle down overnight, and there is a real need for strategic advice for investors, occupiers and operators, to support businesses and their workforces in finding an adaptable solution that works for them. It's a pleasure to welcome Martin and Robbie to the business to further realise the potential of London's world-class office market for our clients."
Avison Young continues to actively invest in its London transactional team to complement its existing best-in-class consultative capabilities, since James Walker, Dominic Amey and Stuart Commins joined from Colliers in September 2021 to help drive growth across London. The trio were joined by their former team, which includes Directors Tom Swanson, James Nicholls and Jamie Nurcombe; and Associate Directors Chris Commins and Alfie John. The team is actively recruiting, with additional appointments to be announced soon.