Commercial real estate news releases from Avison Young
Quarterly and topical research insights to help your business gain competitive edge in commercial real estate.
South East office investment figures mark Q4 2021 as stand-out final quarter of the last decade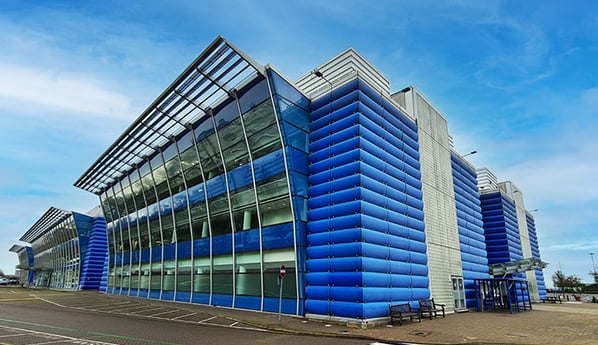 February 1, 2022
Avison Young releases latest South East Offices analysis.
Avison Young has released its latest quarterly South East update, which focuses on performance of the 10 key office markets in the south east of the UK.
Take-up highlights across SE 10 in Q4:
Q4 take-up: 499,789 sq ft (Town Centre 277,055 sq ft Out of Town 222,734 sq ft)
Total Year Take-up: 1,891,753 sq ft
Increase of 22.5% Q4 2020
12.6% decrease compared to Q3 2021
Grade A 253,665 sq ft, Grade B 246,124
Headline rents average £36.50 per sq ft
The most active occupier sectors were Science, followed by Property Services & Construction
Piers Leigh, Principal South East Offices, Avison Young, said:
"Despite the headwinds presented by the Covid pandemic, 2021 saw take-up improve by 28%. With prime rents in areas of low supply increasing, and with occupiers looking for better quality accommodation to attract their staff back to the office, the outlook for 2022 looks positive. Against this backdrop, the investment market has bounced back strongly, and we expect more of the same in 2022 with the market offering comparative value for money compared to other asset classes."
Occupier market
The final quarter of 2021 was the second most active of the year, with take-up totalling almost 500,000 sq ft, 22.5% up on the corresponding quarter in 2020, despite being 12.6% down on Q3. A slight fall in activity can partially be accounted for by early-October optimism giving way to Omicron related reticence during December. However, this has created an element of latent demand, which will fall into early 2022.
1.9 million sq ft was transacted during the year, 28% up on 2020 levels but 20% down on the five-year average. This was driven by out-of-town activity, which saw double the lettings of the city-centre market.
As occupiers look for best in class spaces to attract their staff back to the office, quality accommodation and choice for occupiers is becoming increasingly limited. In certain markets like Cambridge and Oxford this will lead to further rental uplift and the potential for more pre-let activity.
There is pressure for conversion of poorer quality space to alternative uses, particularly within the M25. However, the changes to Permitted Development Rights to Residential introduced in 2021, coupled with increased industrial land values and the strong rental and capital value growth in the market, has shifted the focus to industrial and logistics conversions.
Key South East office occupational transactions in Q4 2021:
Skanska acquired 67,000 sq ft at the ASOS building in Leavesden at a rent of £26.50 per sq ft on a ten-year lease with five-year break.
Instant Offices took 36,800 sq ft at Queen Square House in Brighton on a ten-year lease paying £28.50 per sq ft.
Richmond, The American International University in London took 36,000 sq ft of the ground and first floor of Building 12, Chiswick Park.
Eastwood House, Chelmsford recorded three deals this quarter, the largest being 35,000 sq ft to AON at £23.50 per sq ft for a three-year term and three months' rent-free period.
Astroscale took 30,000 sq ft at Zeus, Harwell Campus on a 10-year lease.
Investment market
The final quarter of 2021 saw a significant uptick, as investors returned to the market in force, with £1.4 billion of transactions across 36 deals making it the largest final quarter in the last decade - 45% up on the five-year average and 99% up on the same period last year.
The quarter was underpinned by several large transactions, including the largest national office deal of 2021 with Segro's £425m acquisition of the Bath Road office complex from AEW in December. The deal represents an example of secondary offices being repositioned for alternative uses, as was also evident with Prologis's purchase of The Compass Centre Heathrow for £102m in December.
Funds and institutions remained the most active vendors in Q4 representing 55.7% of all sales, with property companies making a significant return to the market accounting for over 60% of purchases.
In all, 2021 saw record volumes in the South East office market with a total of £4.3 billion transacted, a 72% increase on 2020.
The out-of-town office markets remained the most buoyant in 2021, accounting for approximately 75% of transactions. Unsurprisingly, the most active markets were Oxford and Cambridge, contributing £890m transacted between them.
Life Sciences dominated 2021, with approximately £950m attributed to the sector, with fierce competition for prime assets and pricing significantly ahead of quote.
There was a noticeable gap between the primary and secondary markets with demand for prime stock remaining resilient. In contrast, secondary stock struggled with the continued uncertainty over office occupation, the inflation of build costs and increasing ESG pressures. This was evidenced by several deals in Q4, which all traded significantly below quote.
Key South East office investment transactions in Q4 2021
Bath Road Office Complex, Slough - 958,000 sq ft – Price: £425m – 4.60% - Purchaser: Segro – Vendor: AEW
The Compass Centre, Heathrow - 203,000 sq ft – Price: £102m – 5.50% – Purchaser: Prologis – Vendor: Arora Holdings Ltd
Oxford Innovation Park, Oxford - 139,281 sq ft – Price: £45m – 1.07% - Purchaser: EITM – Vendor: Charterhouse
Forum Solent Business Park, Fareham - 101,000 sq ft – Price: £61.3m – 6.30% - Purchaser: Kennedy Wilson – Vendor: Tristan Alchemy
Cathedral Square, Guildford - 118,194 sq ft – Price: £57.75m – 5.83% – Purchaser: CIM Group – Vendor: Ediston/Europa
Avison Young's quarterly South East office update focuses on 10 key markets, made up of in town and out of town markets, covering the whole of the south east geographical area (Cambridge; Milton Keynes; Oxford; Basingstoke; Reading; Maidenhead; Slough; Crawley; Guildford, Woking & Weybridge; and Watford).