Commercial real estate news releases from Avison Young
Quarterly and topical research insights to help your business gain competitive edge in commercial real estate.
Avison Young Lists Indianapolis Hilton-IHG Portfolio - Indianapolis, Indiana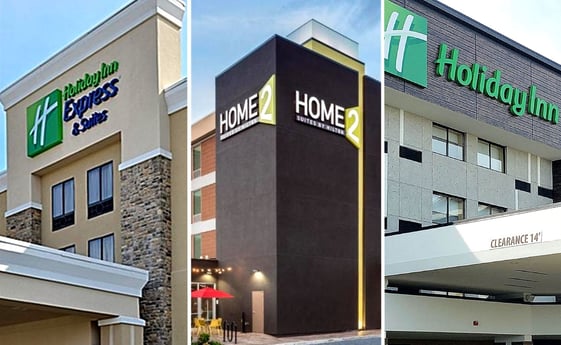 January 3, 2022
The Hospitality Group just announced a new portfolio listing comprised of 3 properties in the Indianapolis MSA area.
Avison Young is pleased to offer this three-property portfolio in Indianapolis, Indiana. The portfolio presents a unique opportunity for an investor to acquire three premium branded properties in close proximity to each other within the Indianapolis MSA area.
The Indianapolis MSA has grown substantially in the past 10 years with larger events being held at the award-winning Indianapolis Convention Center (ICC) which features 749,000 square feet (SF) of meeting space. Lucas Oil Stadium located next to the ICC is home to the NFL's Indianapolis Colts. Indianapolis annually hosts the Big Ten Football Championships and is often referred to as the "Amateur Sports Capital of the World" due to the amount of youth and collegiate sports events that occur in the region throughout the year.
The Home2 Suites and Holiday Inn Express both proved to be very resilient during 2020 despite the impact Covid had on the hospitality industry. These numbers offer an investor the confidence in knowing these hotels are going to likely continue to be resilient and remain market leaders within the respective comp sets. The newly converted Holiday Inn opened in November of 2020 and has proven to be a very strong performer out of the gate and is headed into a very
robust stabilization year.
The Home2 brand within Hilton has continued to be one of the strongest performing flags within the Hilton Select Service family. The Holiday Inn Express brand and Holiday Inn Full Service flags continue to be some of the most well-known and widely loved brands within the IHG family which are supported by the reservation contribution and guest scores at the property level.
The current owners have explored the potential to add rooms at the property which could be possible for the next owner. This could be a great value add play given the high occupancy in this location and the significant need for additional rooms throughout the year.
Property Highlights:
Holiday Inn Express & Suites Indianapolis West Airport Area
Address: 5855 Rockville Road Indianapolis, Indiana 46224
Opening Date: 1996
Stories: 4
Guestrooms 94
Amenities Complimentary breakfast, free WiFi, free airport shuttle, meeting space for 50 guests, fitness center, indoor pool and business center
Area Demand Generators
Riley Children's Hospital
IU Medical Center
Allison Transmission
PepsiCo
Ownership Interest Fee simple
Home2 Suites by Hilton Indianapolis Northwest
Property Highlights:
Address: 8930 Wesleyan Road Indianapolis, Indiana 46268
Opening Date: 2018
Stories: 4
Guestrooms: 92
Amenities Free breakfast, free WIFI, kitchenettes, fitness center, business center, and indoor pool.
Area Demand Generators
Indianapolis Motor Speedway
Lucas Oil Stadium
Praxair
Wellpoint Ownership Interest Fee simple

Holiday Inn Indianapolis Airport Area North
Property Highlights:
Address: 5601 Fortune Circle West Indianapolis, Indiana 46241
Opening Date: Built in 1987 and opened as a newly converted Holiday Inn Nov. 2020
Stories: 4
Guestrooms: 129
Amenities: Onsite restaurant, full-service bar, free airport shuttle, free WIFI, fitness center, business center and indoor pool.
Area Demand Generators
Indianapolis International Airport
Downtown Indianapolis
Bankers Life Fieldhouse
Victory Field
Ownership Interest Fee simple

If you would like more information on this offering please get in touch:
Chris Stark
Principal - Hospitality Group
+1 503 621 8530
[email protected]