null - Commercial Real Estate News Releases | Avison Young News
Commercial real estate news releases from Avison Young
Quarterly and topical research insights to help your business gain competitive edge in commercial real estate.
Avison Young advised on the disposal of Bemowo Shopping Center to Futureal Investment Partners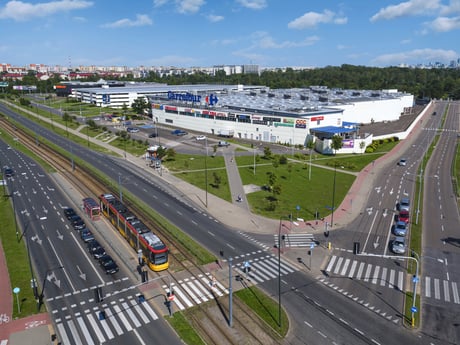 December 14, 2021
This is one of only a few shopping centres transactions closed since beginning of COVID-19 pandemic.
Bemowo Shopping Center is a well-established retail & entertainment facility in Warsaw. It has been operating since 1999 and offers ca. 30,000 square metres GLA. The property is located on the border of Bemowo and Bielany districts and surrounded by high density residential. Thanks to the location at Powstancow Slaskich street, which is the main artery in this part of the city, it is very well accessible by car or public transport.
Bemowo Shopping Centre hosts many reputable tenants, e.g. Carrefour as the biggest anchor tenant, Rossmann, CCC, Pepco, RTV Euro AGD or Pizza Hut as well as Cinema City.
"Bemowo Shopping Center is our another acquisition in Poland. We believe, that this property, which provides customers with a wide range of services, will continue to create stable income. Especially as the main tenant, Carrefour, has recently prolonged lease agreement. There are also some remodeling options, which we can consider." – comments Karol Pilniewicz, Manager at Futureal.
"This is the fourth retail transaction we had a pleasure to advise on since the COVID-19 pandemic has started, including two significant portfolios. It proves, there is still liquidity in this sector and investors' demand for selected assets. We are happy to have made a use of our experience while representing Aerium in the disposal process of Galeria Bemowo. Despite the fact, that the investors have been focusing recently mostly on smaller retail assets, we have identified the buyer investing also in shopping centres." – comments Michał Ćwikliński, Principal, Managing Director – Poland at Avison Young.