Commercial real estate news releases from Avison Young
Quarterly and topical research insights to help your business gain competitive edge in commercial real estate.
Claire Paraskeva hands over Regional Managing Director role in Leeds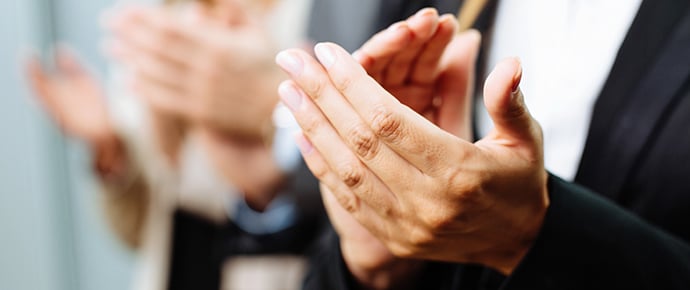 November 22, 2021
Effective 1st January 2022, Claire Paraskeva will be handing over her position of leading the Avison Young office in Leeds to Chris Cheap, MD UK Regions, to focus on her Principal role within the firm's Business Rates team.
Over her three-year tenure, Claire has led the 50-strong Leeds office with an emphasis on championing Avison Young's people-centric culture, collaborative approach and best-in-class client service.
Claire will now concentrate on her national role as public sector lead for Avison Young's Business Rates team. As a business rates mitigation expert for key clients in the public sector, Claire has spent more than 25 years with the firm, working principally with Police, Fire, Ambulance and NHS bodies throughout the UK.
Her detailed knowledge of the issues affecting the rating valuation of specialist classes of property such as Hospitals, Surgeries and Police Stations, will be of increasing importance in the run-up to the 2023 Rating Revaluation. With Avison Young's recent re-appointment to the Crown Commercial Service Framework RM6168, Claire will focus on the winning and subsequent delivery of key public sector mandates over the course of the next 12-18 months.
As Managing Director UK Regions, and Regional Managing Director of Avison Young's Manchester office, Chris' in-depth knowledge of the Northern markets and strong regional network will further support synergies between the firm's regional offices.
With over 20 years' experience, Chris has been at the forefront of some of the North West's largest office transactions and high-profile developments. The new appointment will see him split his time between Manchester and Leeds.
Claire Paraskeva said:
"It has been an honour to lead the Leeds office through a merger, a pandemic and not one but two office moves. I have been immensely proud of my regional colleagues' achievements, especially of the hard work and strong team culture that has allowed us to continue collaborating, learning and serving clients throughout the pandemic. I am now looking forward to focusing my attention on the area that originally attracted me to work in real estate, and further enhancing the Business Rates services we provide on a national level."
Chris Cheap said:
"As a business we are driven by decisions that allow us to deliver the highest level of service to our clients and partners. While I continue to be based in Manchester and advise clients locally, I am excited for the opportunity to further join up thinking across our northern offices and underpin Avison Young's commitment to the UK regions.
Both Leeds and Manchester have distinctive personalities and strengths, and it is a privilege to be leading the teams in each city to deliver development, attract investment and contribute to the potential of their respective built environments through our work with clients."
Jason Sibthorpe, Principal and UK President, Avison Young, said:
I'd like to thank Claire for the hard work and dedication she has brought to her role as Regional Managing Director. Her leadership has provided incredible support throughout a challenging time and we're privileged Claire will remain part of the Avison Young team."
My congratulations go to Chris, who I know will bring tremendous drive to this position. As an unapologetic advocate of the North, he is best placed to increase alignment and collaboration across our offices to ensure Avison Young can support our clients' and the wider region's drive towards levelling up."