null - Commercial Real Estate News Releases | Avison Young News
Commercial real estate news releases from Avison Young
Quarterly and topical research insights to help your business gain competitive edge in commercial real estate.
Avison Young appoints Nicole White Chief Legal Officer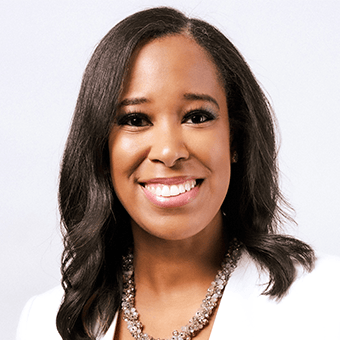 November 11, 2021
White to take leadership of firm's legal function; current CLO Robert Slaughter to remain on Board of Directors and commence advisory role
Chicago, Toronto and London – Avison Young today announced that Nicole White has been appointed Chief Legal Officer (CLO) and Corporate Secretary, effective January 1, 2022. White has been with the firm since 2015, most recently as Principal and Legal Counsel. She will lead Avison Young's global legal function. Robert (Bob) Slaughter, Principal and Chief Legal Officer, will transition to the role of Senior Advisor and Legal Counsel on January 1, and will continue to serve on Avison Young's Board of Directors.
"In her time at the firm, Nicole has earned a reputation as a brilliant legal strategist, a forward-looking business advisor and a calming and inspiring leader," said Principal, Chair and CEO Mark Rose. "She represents the absolute best of Avison Young through her commitment to creating real value for our clients, her unwavering push for diversity, equity and inclusion and her belief in the positive impact real estate can have on people's lives," Rose added. "As we look to this transition, I am incredibly grateful to Bob for his service – both past and future. There is no area of Avison Young that doesn't have his imprint and invaluable counsel baked in, nor would our growth and maturity have been possible without his leadership."
As CLO, White will be responsible for the overall management of Avison Young's legal affairs, providing legal guidance that enables the firm's objectives including leveraging multidimensional data, technology and consultative solutions to enable clients to achieve their unique, rapidly transforming goals. She will help shepherd the organization through its ongoing evolution while mitigating risk and furthering the firm's corporate culture rooted in trust and integrity.
Commenting on her appointment White shared, "At Avison Young, we harness the power of our intelligent collective – and that extends to the CLO role. The firm recognizes that today's chief legal officer is more than just the top lawyer, but in fact, is a business strategist that offers alternative perspectives to help navigate the existing and changing conditions in which we operate. I could not be more thrilled to take on this critical role within an organization I value so much."
White will also maintain her seat on the firm's Diversity and Inclusion Steering Committee and her leadership position as a founder of the firm's Black Professionals' Resource Group. Prior to Avison Young, White was an attorney for the Allstate Corporation where she provided advice and counseling on a range of employment, regulatory, restrictive covenant and trade secret matters. She is based in Houston, Texas.
Avison Young creates real economic, social and environmental value as a global real estate advisor, powered by people. As a private company, our clients collaborate with an empowered partner who is invested in their success. Our integrated talent realizes the full potential of real estate by using global intelligence platforms that provide clients with insights and advantage. Together, we can create healthy, productive workplaces for employees, cities that are centers for prosperity for their citizens, and built spaces and places that create a net benefit to the economy, the environment and the community.
Avison Young is a 2021 winner of the Canada's Best Managed Companies Platinum Club designation, having retained its Best Managed designation for ten consecutive years.
For more information: