Commercial real estate news releases from Avison Young
Quarterly and topical research insights to help your business gain competitive edge in commercial real estate.
Avison Young appoints Ian Gascoigne to lead Industrial Lease Consultancy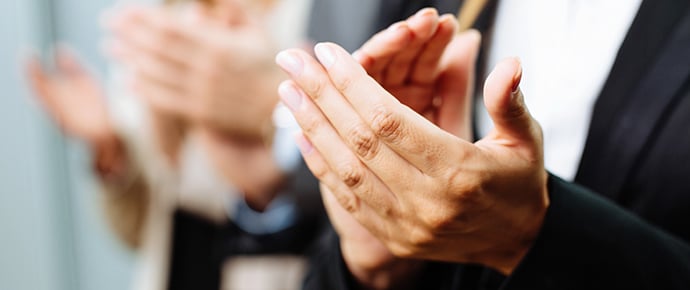 September 13, 2021
Strategic real estate advisor Avison Young has welcomed Ian Gascoigne, who joins the Industrial Team as Director to lead the Industrial Lease Consultancy function, acting on a national basis.
Ian has specialised in the industrial and logistics sector for over 20 years, acting for both investors and occupiers. He joins from Gerald Eve where he led the Birmingham Lease Consultancy Team for the past five years, prior to which he was at CBRE for 15 years.
In his new role, Ian will continue to focus on mid and big box rent reviews, lease renewals, lease re-gears and acting as an Expert Witness, as well as providing holistic Capital Markets & Agency advice.
Ian's clients include Prologis UK, Aberdeen Standard Investments, Knight Frank Investment Management, Aviva Investors and CCLA among others.
Commenting on his appointment, Ian Gascoigne said:
"This is an exciting time to be joining the market leading team at Avison Young. We have an incredibly dynamic and fast paced industrial and logistics market, which shows every sign of continuing for the foreseeable future.
This is leading to not only significant headline rental growth, but also to substantial growth in rents at rent review and lease renewal. I look forward to working with the team to help investors obtain maximum rents and returns and assist occupiers in minimising rents where possible, while realising value add opportunities. Leases continue to hold unintended complexities for either party and our team is here to ensure that the best possible outcomes are achieved.
I also look forward to exploring how evolving trends in the market, particularly around ESG, can yield significant improvements in lease terms, rental and returns outcomes, as well as CSR reporting gains for our investor and occupier clients."
Rob Rae, Principal and Managing Director, Industrial, added:
"Ian's expertise in the sector will further enhance our rounded perspective of the issues involved in leasing industrial property, allowing us to provide comprehensive advice, grounded in commercial reality.
Our specialist knowledge of the market on a local and national level provides our clients with the support they need to navigate this sector while it undergoes a period of supercharged growth and change. I'm delighted to welcome Ian to the team."
Avison Young's industrial sector specialists work with clients in all areas of the industrial, distribution and logistics sector, advising corporate occupiers, landowners, developers, investors and the public sector.