Commercial real estate news releases from Avison Young
Quarterly and topical research insights to help your business gain competitive edge in commercial real estate.
Avison Young appoints Susan Marotta to key EMEA HR role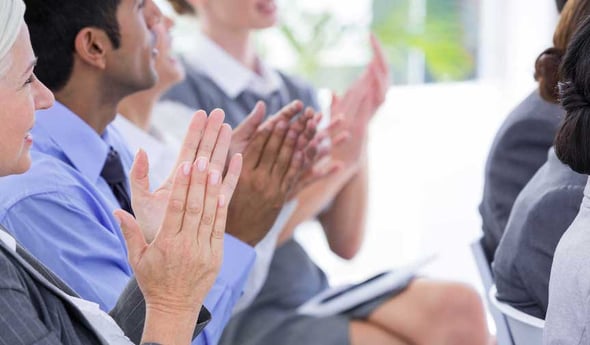 September 2, 2021
Avison Young is adding new strength to its HR function, with the appointment of Susan Marotta to the new role of Director of HR, U.K. and EMEA.
Reporting to Jason Sibthorpe, Principal and U.K. President, Susan will work with the Senior Leadership team to provide strategic and operational HR capability across the U.K. and EMEA regions and deliver people initiatives that make a positive impact on employee engagement and business performance.
Announcing the new appointment, Jason Sibthorpe said, "Avison Young is centred around our people, whose resilience, drive and continued commitment to our clients has been invaluable throughout these difficult times. Emerging out of the pandemic, we want to ensure they are supported in the best way possible, and HR leadership will play a key role in championing a connected, healthy, welcoming and productive workplace for our people.
We also have our eyes firmly set on growth. This year alone we have expanded our global presence with new offices in France, Austria, Bulgaria, Hungary, Czech Republic, Russia and South Africa. We therefore need someone of Susan's calibre to drive people and change initiatives and implement scalable HR policies and frameworks that align with our EMEA business plan and global structures."
Commenting on her appointment Susan Marotta said, "The accelerated changes we are seeing around hybrid working, as well as mental, physical and emotional wellbeing, are an exciting opportunity to examine how businesses can engage and support employees, with benefits extending far beyond job satisfaction during the working week.
I look forward to working with my HR colleagues to tackle the twin challenges of adapting to the post-pandemic work environment and ensuring the smooth integration of our new offices across the EMEA region."
Prior to joining Avison Young, Susan was HR Director EMEA for Rimini Street, a global provider of enterprise software products and services and a third-party support provider for Oracle and SAP software products. She was also VP Global HR for Iron Mountain Data Centres; and HR Director Digital Reality, a US real estate investment company that owns and operates 203 datacentres in 14 countries.
Susan has a Masters in Personnel & Development and is a member of the CIPD Chartered Institute of Personnel & Development.