Commercial real estate news releases from Avison Young
Quarterly and topical research insights to help your business gain competitive edge in commercial real estate.
Phoenix employment overview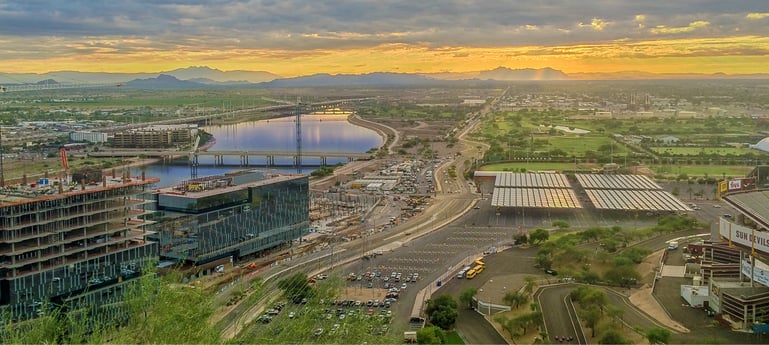 August 16, 2021
August 2021 update
Leisure and Hospitality and Government sustain strong job growth nationally in the latest release by the Bureau of Labor Statistics (BLS). Another positive trend in employment growth, declining unemployment claims, particularly in the Midwest and Southwest. The decline comes as employers make headway in converting vacant positions into hires on an all-time record of 10.1 million job openings nationally.
Click here to read the U.S. employment overview
Phoenix job losses have declined by 10.6 percent since the start of the pandemic in March 2020. The Phoenix metro ranked second in hiring gains, only behind Dallas, Texas. Leisure and Hospitality led Phoenix job growth in June growing 15.8 percent from a year ago. Keeping a close watch on what is behind the numbers will be critical for real estate decision makers in the months ahead.
Some of the initial findings:
16,300 jobs were added in June, ranking Phoenix second nationally in small company job growth.
8,600 new jobs in transportation/warehousing from rebounding consumer demand.
10.6% drop on unemployment claims.
-2.7% cumulative loss of jobs since the onset of the pandemic.
Avison Young's Innovation and Insights team has created an interactive dashboard through our real-time data analytics platform, AVANT by Avison Young to accompany the latest information. Understanding the regional and sector differences will be key, and companies will be well served to incorporate employment-based data into decision-making and business strategies.
View the Phoenix employment overview