Commercial real estate news releases from Avison Young
Quarterly and topical research insights to help your business gain competitive edge in commercial real estate.
Neue Führungsspitze bei Avison Young Deutschland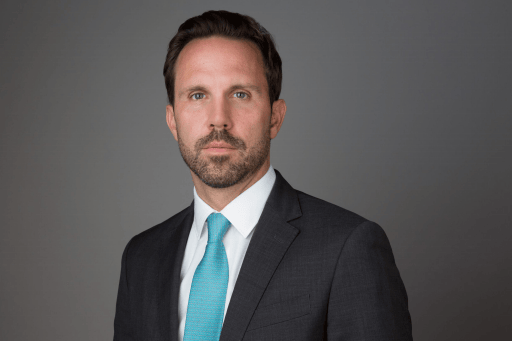 June 15, 2021
Nicolai Baumann wird Country Manager Germany und Katharina Biermann leitet ab sofort den Standort Berlin
Berlin, 15. Juni 2021. Der globalen Strategie folgend, den individuellen Märkten größtmögliche lokale Expertise zu bieten, ist jetzt die Stelle des Country Manager Germany bei Avison Young neu besetzt worden. Nicolai Baumann, der seit 2017 als Geschäftsführer und Principal von Avison Young Berlin tätig ist und den Standort mit aufgebaut hat, verantwortet ab sofort das komplette Deutschlandgeschäft. Katharina Biermann, die ebenfalls seit Anbeginn der Berliner Standorteröffnung für Avison Young tätig ist, folgt Baumann als neue Geschäftsführerin des Standortes Berlin.
"Wir freuen uns sehr, dass wir diese zentralen Positionen mit Top-Talenten aus den eigenen Reihen besetzen konnten. Katharina und Nicolai sind nicht nur in höchstem Maße erfahrene und optimal vernetzte Kolleg:innen, sondern bringen auch genau das richtige Mindset mit, um echte wirtschaftliche, aber auch soziale und nachhaltige Werte für unsere Kunden und für den weiteren Ausbau unseres Beratungsportfolios zu schaffen," sagt Stephen Cresswell, Principal und European Director of Operations bei Avison Young.
Nicolai Baumann verfügt über mehr als 20 Jahre Markterfahrung, leitete vor seinem Wechsel zu Avison Young unter anderem das Bürovermietungsteam von Engel & Völkers Commercial in der Hauptstadt und war mehrere Jahre bei namenhaften Immobiliendienstleitstern wie CBRE und JLL tätig. Als Immobilienökonom (IREBS) ist der gebürtige Berliner damit absoluter Kenner der Corporate Real Estate Management Szene: "Ich freue mich auf meine neue Rolle und bin hochmotiviert, gemeinsam mit den großartigen Kolleg:innen der deutschlandweiten Avison Young Mannschaft, Avison Young weiter als Top-Marke für den Gewerbeimmobilienmarkt zu etablieren. Wir haben mit dem Standort Berlin bewiesen, wie mit einer nachhaltigen Strategie, die stets den Kunden im Fokus hat, das Gewerbeimmobiliengeschäft erfolgreich aufgebaut werden kann", kommentiert Baumann die Beförderung
Katharina Biermann übernimmt die Leitung Berliner Standortes
Auch Katharina Biermann, die seit 2016 die Eröffnung des Berliner Büros mitgestaltet hat und 2020 zum Principal berufen wurde, freut sich auf die neue Aufgabe: "Nach fünf erfolgreichen Jahren als Maklerin und Teamleiterin Office Leasing freue ich mich sehr auf die neue Herausforderung. Wir sind bestens aufgestellt, um die Erfolgsgeschichte von Avison Young in Berlin weiterzuschreiben und das Serviceangebot für unsere Kunden kontinuierlich auszuweiten." Biermann verfügt über einen Abschluss als Diplom-Kauffrau der European Business School (ebs) in Oestrich-Winkel mit Schwerpunkt Immobilienökonomie. Sie spricht mehrere Sprachen fließend und ist international gut vernetzt – ein großer Vorteil, denn die Hauptstadt war, ist und wird auch zunehmend immer relevanter für internationale Geschäftspartner. "Katharina bringt alles mit, um Berlin als Standort weiter zu stärken. In Deutschlands einziger Metropole sind innovative Ideen und wendige Konzepte gefragt und hierfür ist Katharina genau die Richtige", freut sich auch Baumann über die Beförderung von Biermann.
Dem permanent steigenden Bedarf seiner Kunden nach strukturierten Dienstleistungen im Bereich Gewerbeimmobilien will Avison Young weiter gerecht werden und plant, die Teams an den verschiedenen Standorten deutschlandweit weiter auszubauen und mit der entsprechenden Expertise zu besetzen.