Commercial real estate news releases from Avison Young
Quarterly and topical research insights to help your business gain competitive edge in commercial real estate.
"Gorillas" in Altona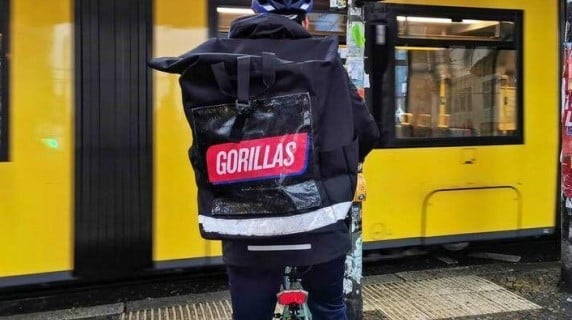 June 9, 2021
Avison Young vermittelt attraktive Ladenfläche für den aufstrebenden Lebensmittellieferdienst
Hamburg, 09.06.2021. Avison Young hat gemeinsam mit der KvB Immobilien GmbH einen attraktive Standort in der Hansestadt Hamburg vermittelt. Neuer Mieter auf 718 Quadratmetern ist das Unicorn "Gorillas". Der Lieferdienst für Lebensmittel bezieht demnächst eine großzügige Fläche für Lager- und Büroräume inmitten der Altstadt von Altona. Mietbeginn ist offiziell der 1. Juli 2021.
Mit der Vermittlung der Immobilie in Altona unterstützt Avison Young den deutschlandweiten Expansionskurs von Gorillas. Julian Haubrock, Associate Director bei Avison Young, erklärt: "Das Objekt, in dem sich zuvor ein Einzelhändler befand, liegt in bester Lage und bietet Gorillas genau die richtige Infrastruktur, um die Bewohnerinnen und Bewohner in der Umgebung zu beliefern. Da laut Statista der Anteil der Haushalte mit Kindern bei nahezu 20 Prozent liegt, freuen wir uns, dass so vor allem junge Familien von dem unkomplizierten und sicheren Lieferangebot profitieren können und diesen Mieter für KvB Immobilien gefunden zu haben."
Und Ulf Kaplan von KvB Immobilen ergänzt: " Wir freuen uns nicht nur über die reibungslose und unkomplizierte Vermittlung als direkte Nachvermietung, sondern auch über einen neuen Mieter, der mit seinem Konzept genau am Puls der Zeit ist und sich nahtlos in unsere Vermietungsstrategie einfügt. Das aufstrebende Start-up belebt den Kiez, schafftErwerbsmöglichkeiten und sorgt für einen Mehrwert für viele Bewohner im Einzugsgebiet des Standortes. Wir glauben fest an den Erfolg des jungen Unternehmens."
Gorillas liefert als Start-up Lebensmittel zu Einzelhandelspreisen nach Hause – und das innerhalb von maximal zehn Minuten. Die Erfolgsgeschichte des Konzeptes basiert auf der Zentralität der angemieteten Lager- und Büroflächen. "Ultraschnelle Lieferzeiten innerhalb weniger Minuten sind für uns wichtiges Differenzierungsmerkmal. Die Zentralität der neuen Fläche inmitten der Altstadt von Altona bietet uns einen echten Wettbewerbsvorteil", so Marvin Mornhinweg von Gorillas.
Das Auslieferungsangebot startet zeitnah zum Antritt des Mietbeginns.
Bild Copyright: (c) Gorillas