Commercial real estate news releases from Avison Young
Quarterly and topical research insights to help your business gain competitive edge in commercial real estate.
Avison Young expands Insight team with new Director hire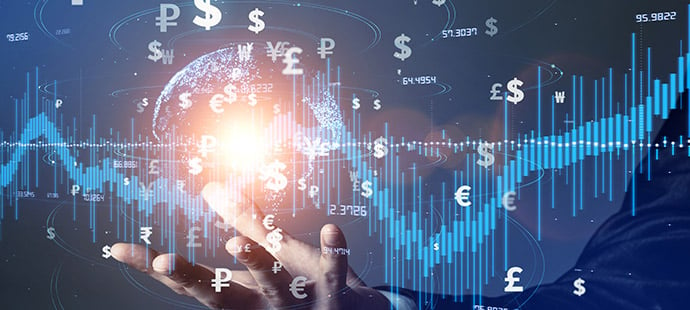 May 20, 2021
James Roberts joins to bolster value-added research and enhance market intelligence for Avison Young's UK clients.
Strategic real estate advisor Avison Young has announced James Roberts will join its in-house Innovation & Insight team, which provides data-driven analysis of emerging trends in real estate and the wider economy.
James will join the existing UK Insight team based in London as Director, with responsibility for Avison Young's macroeconomic outlook and analysis of trends affecting real estate and capital markets.
James is the former Head of Commercial Property Research and more recently Chief Economist at Knight Frank, where he was responsible for the firm's forecasting service and economic outlook. Most recently, James has been working as an independent property economist.
Daryl Perry, UK Head of Insight, Avison Young, commented:
"This is an exciting time for James to be joining Avison Young, in what is an equally exciting time for real estate. The rate of change in the economy and our industry continues to be incredibly fast-paced and ensuring that we as a business are well placed to react to trends and emerging markets is critically important to deliver real value for our clients. James is a very well-respected voice within the industry and brings with him a wealth of experience. I very much look forward to working with him."
Dr Nick Axford, Global Head of Insight, Avison Young, added:
"By employing top talent like James, we will continue to expand our ability to produce the highest level of market intelligence, which will be vital to inform investor and occupier decisions as we enter a prolonged phase of post-COVID recovery. James will be combining his in-depth market knowledge with insights from Avant, Avison Young's proprietary analytics and technology ecosystem, enabling our clients to access and leverage innovative, data-backed solutions to their real estate concerns."
James Roberts, Director, Avison Young, said:
"I see the 2020s as having much in common with the 1920s – a decade born in a pandemic, but then energised by technology and new work patterns, resulting in a resurgence for the economy and spurring demand for real estate. We are going to see a lot of change occur very quickly in the coming years and I look forward to following these trends at Avison Young and translating them into actionable insights to drive client strategies."
The Insight team provides market-leading analysis and commentary across Avison Young's services and key sectors. Recent outputs include the UK Cities Recovery Index, which tracks multiple high frequency indicators to assess the speed and trajectory of Covid-recovery across major UK cities and on a national level, providing real time indicators of economic development and urban evolution as restrictions are eased.