Commercial real estate news releases from Avison Young
Quarterly and topical research insights to help your business gain competitive edge in commercial real estate.
Vermittlung in weniger als zwei Monaten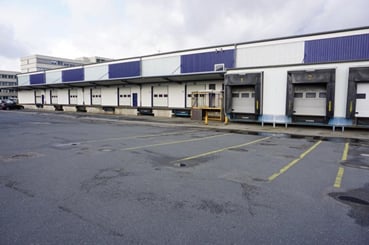 April 21, 2021
Avison Young findet neuen Mieter für DRESTATE-Gewerbeimmobilie in Hamburg-Billbrook.
In weniger als zwei Monaten hat Avison Young eine Gewerbeimmobilie in bester Hamburger Logistiklage vermittelt. Das Objekt der Deutschen Real Estate im Pinkertweg 20 im Stadtteil Billbrook verfügt über mehr als 8000 Quadratmeter Lagerfläche sowie einer Bürofläche von 338 Quadratmetern und wird vom neuen Mieter künftig als offenes Zollager genutzt. Mietbeginn ist offiziell der 1. Mai 2021.
Der neue Mieter im Pinkertweg 20 zieht auf mehr als 8300 qm Gesamtfläche.
Das Objekt bietet nicht nur die ideale Fläche und Ausstattung (16 Ladetore) , sondern überzeugte den Mieter – ein Unternehmen aus der Logistik- und Diensleistungsbranche – auch durch die ideale Lage in Hamburg- Billbrook. "Die Lage ist für ein Logistikunternehmen wirklich hervorragend", erklärt Senior Consultant Kay Hagen Kolberg von Avison Young. "Die Nähe zum Zentrum und die gute Anbindung an die Autobahn haben auch weitere Unternehmen wie die Deutsche Post AG oder Nippon überzeugt."
Trotz der idealen Lage in der Hansestadt hatte die ehemalige APEX Fläche aufgrund ihrer Dimension 8000 Quadratmeter Lagerfläche sowie einer Bürofläche von 338 Quadratmetern nur eine begrenzte Zahl an Interessenten und stand zuvor über einen längeren Zeitraum leer. Avison Young gelang es jedoch, das Objekt nicht nur innerhalb einer vergleichsweise kurzen Zeit zu vermitteln, sondern auch dem Wunsch des Mieters nachzukommen, sich durch seine wachsenden betrieblichen Tätigkeiten in kürzester Zeit flächenmäßig zu vergrößern. "Unser Objekt ist eine klassische Logistikfläche in bester Hamburger Lage die Avison Young in unserem Auftrag nicht nur schnell, sondern - und darüber freuen wir uns besonders - für beide Seiten gewinnbringend vermittelt hat", kommentiert Stefan Peters, Teamleiter Hamburg bei der Deutschen Real Estate die Vermittlung.
"Wir freuen uns, dass wir hier einen exzellenten Fit gefunden haben, der sowohl die besonderen Eigenschaften des Projektes mit den Bedürfnissen und Visionen des neuen Mieters verbindet", ergänzt Jochen Völckers, Managing Director und Principal in Hamburg.