Commercial real estate news releases from Avison Young
Quarterly and topical research insights to help your business gain competitive edge in commercial real estate.
Avison Young welcomes Morristown-based Alex Kwartler to its 2021 Principal Class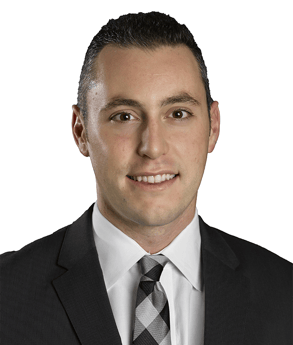 March 16, 2021
MORRISTOWN, NJ – Jeffrey Heller, Avison Young Principal and Managing Director of the New Jersey office, today announced that Alex Kwartler has been named Avison Young Principal based in the firm's Morristown location.
Avison Young is led by more than 600 Principals across the globe, and each year welcomes a new class of owners in the firm. As a private company, Avison Young Principals have a say in the future direction of the business and are invested in clients' success, thinking for the long-term.
Kwartler has served as Avison Young New Jersey's operations manager for the offices for the last six years. He joined Avison Young in 2014 through the acquisition of Kwartler Associates, an asset/ property management firm. Although his original role at Avison Young focused on property management, his position expanded to include supervision of New Jersey's entire day to day operations. Kwartler currently manages key operational issues for the offices, including financial reporting, budget forecasting, revenue projections, recruitment, and liaising with brokers in the offices on their transactions. As Principal, he will now take on an expanded leadership role with Heller and help drive the future performance of Avison Young in New Jersey.
"Alex is the true backbone of our office and his work overseeing our day-to-day operations has helped Avison Young achieve significant growth in New Jersey," said Heller. "He has been an essential partner to all of the personnel in our offices.
Kwartler has been a key participant in every major milestone for Avison Young New Jersey, most notably the acquisition of the Cresa NJ-North/Central (CNJ) real estate brokerage firm in March of 2017. Kwartler oversaw the process for the acquisition, which served as a major step for the company's presence in New Jersey, creating a second office in Metropark, adding several new members, and bolstering the firm's tenant representation service line. In 2015, Alex was named Avison Young New Jersey's most valuable support professional.
"He is a proven leader, and this promotion is a natural next step for him at this point in his career," said Heller. "This is a well-deserved promotion for Alex and I look forward to seeing what he will accomplish in the coming years as Principal."
Avison Young Principals are industry leaders who exemplify the firm's partnership structure, collaborative culture and client-centric business model. In addition, Principals have distinguished themselves in their fields of expertise while embracing the company's commitment to creating real economic, social and environmental value.