News Releases

Search our commercial real estate news and announcements.
Avison Young Hosts Exclusive CFO Forum on Challenges of Today's Tariff Wars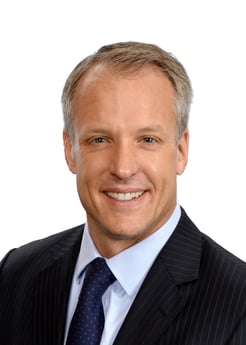 9 May 2019
How is corporate America facing the challenges of today's tariff wars? Avison Young Managing Director and Principal Ted Simpson and co-sponsor JP Morgan Chase recently hosted an exclusive forum on "Dealing with the Tariff Wars as a CFO: Tips, Strategies, and Outlook," to explore the question. The expert panel discussion created by CFOs for CFOs took place at the 2019 annual South Bay CFO Forum, a series of regionally driven, invitation-only peer group discussions bringing together CFOs and specialists from a wide range of industries. Avison Young hosts the events twice yearly with venues in Beverly Hills (Montage) as well as at the Manhattan Beach (Bay Club, formerly known as the Manhattan Beach Country Club).
"We initiated the CFO Forum over 10 years ago to promote inter-industry discussions on topics important to CFOs and senior finance executives, with the goal of generating new ideas for driving business performance," said Simpson. "This event was another success and covered a very timely topic."
He added, "The results of increased tariffs are of critical importance to consumer-facing companies that, in many cases, are being forced to pass increased costs onto their customer base."
The discussion covered first-hand tariff war experiences from the panelists as well as strategies for mitigation that were developed last year, before tariffs on Chinese goods rose again from 10 percent to 25 percent, such as accelerating orders and finding new suppliers. The panelists were Mark Green, Global Vice President, Finance, KARL STORZ Group; Rob Otto, CFO, Z Gallerie; John Packwood, CFO, Performance Team; Wendy Fung, Business Development Manager, Port of Long Beach; and Andrea Zoeckler, CFO, Epson.
Avison Young's previous interactive CFO Forums touching on technology, health care, and entertainment have engaged attendees and supported the building of meaningful relationships within the CFO community and participating sponsors.
If you would like to be a panelist or invitee to our next South Bay CFO Forum in the fall, please contact Ted Simpson [email protected] or Edward Resetar [email protected]