News Releases

Search our commercial real estate news and announcements.
Avison Young completes sale of 4.4 acres of land for development of new auto dealership in Claremont, CA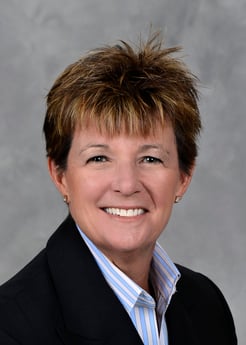 14 Mar 2019
Los Angeles, CA – Avison Young, the world's fastest-growing commercial real estate services firm, announced today that it has completed the sale of a 4.4-acre site for the development of a new auto dealership in Claremont, CA.
Jodi V. Meade, a Principal of Avison Young and practice leader of the firm's automotive properties group (APG), represented the seller, Brandywine Homes. The buyer was Claremont Holding Company, LLC. Avison Young is the only brokerage firm that offers an automotive specialty group catering specifically to the needs of automotive dealers, manufacturers and owners of automotive-specific properties.
Located at 667 Auto Center Drive, the site has been vacant for more than a decade and is part of the Claremont Auto Center consisting of Claremont Toyota (one of the highest-volume dealerships in the nation), Hyundai, and Chrysler, Dodge, Jeep and Ram dealerships. In 2013, an 11.4-acre site was acquired by Brandywine Homes for a residential development; however, plans for rezoning were not approved. Of the 11.4 acres, Meade successfully completed the sale of seven acres in late 2015 for a Chrysler, Dodge, Jeep and Ram dealership, which opened its flagship, state-of-the-art, 65,000-square-foot (sf) sales and service center in late 2016 and is currently owned and operated by John Elway Automotive Group.
"This remaining 4.4-acre sale for a new dealership is significant as it marks the full occupancy of Claremont Auto Center," comments Meade. "This center is well-located within an area with dynamic retail and residential growth that is also very competitive and has high barriers to entry when it comes to the auto dealership marketplace."
She adds: "There are a lot of complexities and moving parts when it comes to opening a new auto dealership, and this accomplishment couldn't have been done without the dedication and vision of the manufacturer, dealer, seller and the City of Claremont."
The site has an existing building which will be expanded and completely renovated to include a service department, meeting manufacturer standards. The opening of the new dealership is anticipated to be within 12 to 18 months.
Located in the heart of Claremont, the site is visible by 518,000 cars per day from Interstate 10, one of the busiest freeways in Southern California. The property is surrounded by more than 432,000 people within a five-mile radius.