News Releases

Search our commercial real estate news and announcements.
Artistry of the Deal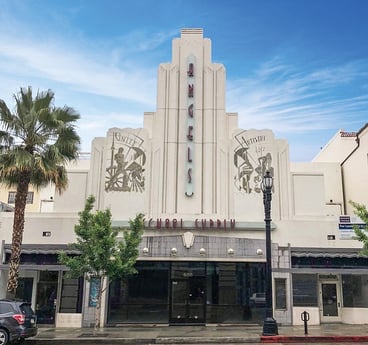 30 Oct 2018
What fits between an upscale coffee house and a regionally renowned playhouse?
Morton Development Group is about to find out, thanks to its $5.3 million buy of the vacant Artistry Theater Building in Pasadena, which sits between a location of the trendy Urth Caffe and the Pasadena Playhouse.
Morton is based in Pasadena, and plans to renovate the 87-year-old, 15,000-square-foot building to lure ten-ants in industries from fitness to luxury home goods, offices and restaurants.
The property opened during the Great Depression as a United Artists Entertainment theater and became a popular spot for early screenings of films, events that gave studios a chance for public responses before mak-ing final cuts. There was a renovation under prior ownership in 1960, and a remodel in 1997, but the build-ing's former glory nevertheless faded over time. A school-supply store ended a 10-year run there in 2015, and the property has remained empty since..
"We had multiple offers but understood that we had to maintain our focus on just the right buyer who appre-ciated the next-generation opportunities for the bow-truss and vaulted building but also had the experience and development knowledge to navigate the heavy permitting and construction requirements," said Andrew Berk, a principal of Toronto-based Avison Young who represented the seller, Colorado Creative, along with Chase Gordon, an associate at the firm.
As featured in the Los Angeles Business Journal on October 26, 2018