News Releases

Search our commercial real estate news and announcements.
Dan Wakumoto becomes a Principal of Avison Young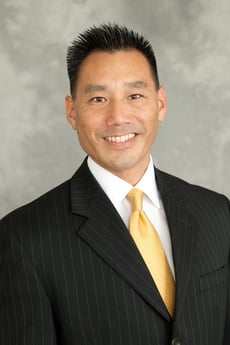 2 Mar 2018
Highly regarded industry veteran receives promotion; will continue to serve as company's Southern California Director of Finance and Operations
Los Angeles, CA – Christopher Cooper, Avison Young Principal and Managing Director of the firm's Southern California region, announced today that Dan Wakumoto has been named a Principal of the company.
In addition to assuming his promotion, Wakumoto, a 26-year industry veteran, will continue to serve as the Regional Director of Finance and Operations for Avison Young's six Southern California offices.
"Avison Young has expanded to six locations throughout Southern California since we entered this region six and a half years ago," comments Cooper. "Dan is a highly regarded industry veteran and well-respected at Avison Young. He has been an integral part of our success and continued growth, and exemplifies steadfast leadership of our regional operational platform, staff and training."
Wakumoto's expertise includes operations, mergers and acquisitions, accounting, finance and human resources. In addition to being a licensed real estate agent, he holds the Certified Commercial Investment Member (CCIM) designation. He has served on the leadership team for the greater Los Angeles chapter of CCIM as the education chair, the scholarship chair, treasurer, and programs chair. He currently volunteers as the membership chair.
Wakumoto holds Master of Business Administration degree from Pepperdine University and a Bachelor of Science degree in entrepreneurship from the University of Southern California.
"Avison Young's Principal-led, entrepreneurial and collaborative culture allows us to serve our clients with total dedication," says Wakumoto. "Each principal has a vote, and we are held to the highest level of accountability – to each other as well as our clients. I am honored to be part of this esteemed group of individuals nationally and internationally. I am also looking forward to being a part of the team taking our region to the next level in the coming years."
Avison Young is the world's fastest-growing commercial real estate services firm. Headquartered in Toronto, Canada, Avison Young is a collaborative, global firm owned and operated by its principals. Founded in 1978, the company comprises 2,600 real estate professionals in 82 offices, providing value-added, client-centric investment sales, leasing, advisory, management, financing and mortgage placement services to owners and occupiers of office, retail, industrial, multi-family and hospitality properties.
For further information/comment/photos:
• Darcie Giacchetto, Places Public Relations: 949.278.6224
Avison Young was a winner of Canada's Best Managed Companies program in 2011 and requalified in 2017 to maintain its status as a Best Managed Gold Standard company