Commercial real estate market research reports
Quarterly and topical research insights to help your business gain competitive edge in commercial real estate.
Q4 2020 Dallas Office Market Report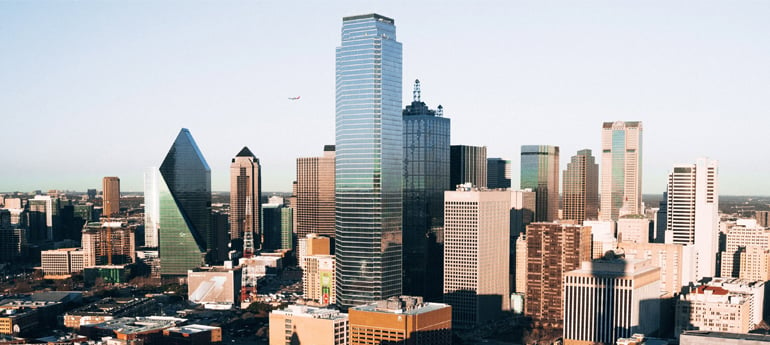 22 Jan 2021
The Dallas-Fort Worth metro (DFW) saw another quarter of negative net absorption as a result of the COVID-19 crisis. The market finished 2020 with an eye-opening -3,675,265 sf of negative net absorption and -916,382 sf of Q4 net absorption. As a result, the office vacancy rate finished the year to 17.3%.
The office market saw a substantial 3.2 msf deliver in 2020. Cranes continue to fill the skyline as construction carried on with 6.6 msf underway; down from the cycle highs of 2016, which saw 14 msf under construction, but still enough to make DFW one of the most active markets in the county. However, COVID-19 has put much of that construction off schedule or delayed, such as Uber's announcement that it was delaying some construction at its Deep Ellum location until 2021.
"Flight-to-quality" trends continued, as Class A product saw the lowest drop in absorption for classes, though even it finished the quarter with -678,211 sf. Economic strain could push more tenants to look at less expensive options in the future. The market's record 9.1 msf sublease space will likely be a defining transaction driver for 2021. Class B and older properties continue to post negative net absorption.
Sales volume also noticeably dropped, as office product only saw $411M in sales for the quarter, versus the >$1B/quarter it usually saw.
Before COVID-19, the DFW office market was positioned to maintain steady positive quarterly growth. We will have to wait and see what awaits the market for the coming months.