Commercial real estate market research reports
Quarterly and topical research insights to help your business gain competitive edge in commercial real estate.
Greater Montreal Area Office Market Report (2020 Review & 2021 Forecast)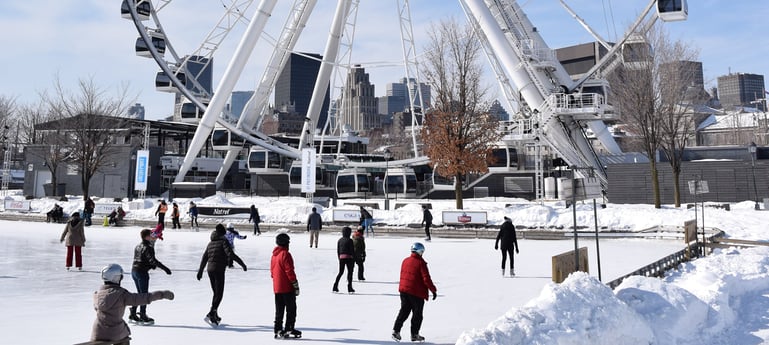 February 11, 2021
As office workers have been working from home for almost a year, the emergence of flexible work solutions has opened up a debate about the nature of what everyone is now calling the new normal, and whether the changes incurred by the pandemic are cyclical or structural. Meanwhile, in spite of admirable efforts from landlords, property managers and employers to provide safe workplaces, the return to the office has been slower than expected, hampered by the second wave of the pandemic and the more severe containment measures that were put in place in Québec at the end of 2020.
Following the reopening of offices at a 25% capacity in July 2020, a small percentage of workers had returned to the office, hindered by employee concerns about health and well-being, mainly regarding public transit and difficulties relating to construction in Downtown Montréal, where construction activity makes moving around and social distancing challenging. Since the implementation of more severe containment measures at the end of 2020, office towers sit empty once again, as the government made working from home mandatory for office workers, with the exception of employees whose presence is deemed necessary in the workplace.
Luckily, most of Canada's office markets have entered the pandemic with strong fundamentals, low availability rates, and even lower vacancy rates, some markets showing particularly tight vacancy such as Vancouver and Toronto. In the Greater Montreal Area (GMA), the vacancy rate had steadily been declining over the past years, reaching 9.6% at the end of 2019, as 9.9 million square feet (msf) were vacant. From the available space perspective, the situation was similar: after hovering between 13% and 14% for several quarters in a row, the availability rate drastically dropped at the beginning of 2020 to reach its lowest value of the past seven years .
We did not know it at the time, but these healthy market conditions would counteract the first impacts of the pandemic, at least to some extent.
What's next for the Greater Montréal office market?
Click here to read Avison Young's Office Market Report | 2020 Review & 2021 Forecast
For more market information, please contact:
David Major-Lapierre
Senior Marketing & Research Manager
Avison Young
+1 514 905 5443
[email protected]