Commercial real estate market research reports
Quarterly and topical research insights to help your business gain competitive edge in commercial real estate.
Industrial Market Snapshot Q1 2021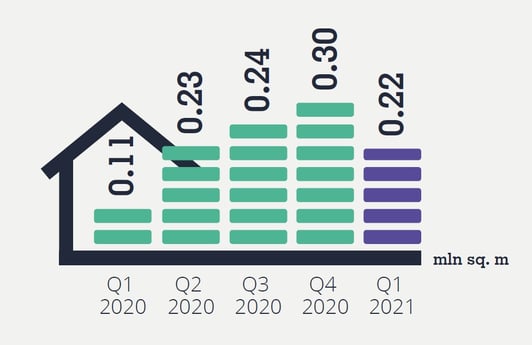 April 29, 2021
In Q1 the modern industrial and logistic stock remained in the area of 5.2M sq. m in Q1 2021, however ~650,000 sqm are planned to be delivered in Romania by the end of 2021.
With ~220,000 sq. m transacted in Q1 (out of which ~10% were pre-leases), double than in Q1 2020, 2021, is set to continue the trend of 2020, when the demand reached a historic record of ~876,000 sq. m.