null - Local Market Real Estate Articles | Avison Young
The Ups and Downs of Houston's Commercial Real Estate Market in 2019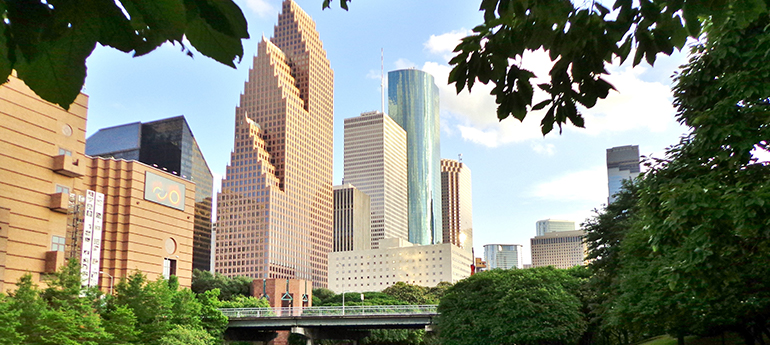 December 23, 2019
The commercial real estate market in Houston had another good year in 2019. Houston's economy and job growth remain healthy, despite a lackluster energy market. Industrial continues to be the top-performing sector of commercial real estate while the recovery in the office market is still moving at a snail's pace.
Energy Industry Recovery Hits the Pause Button
The energy industry has a big impact on the office market. Recovery for the oil and gas market slowed to a standstill in 2019, with stock prices down and oil prices in the $50 - $60 range. When oil prices took a nose dive in 2014, the ripple effect trickled into job growth and the office leasing market. It seems to be two steps forward and one step back ever since. Back then, capital markets provided the liquidity for recovery, but today energy companies must restructure and finance themselves. An upswing of the office market is contingent upon job growth in the energy sector and while there were some flickers, it was not sustainable throughout 2019.
Vacancy Rates Spur Positive Changes
Houston office vacancy rates hovered within the scale of 16% most of the year and construction was limited with 1.3 million square feet (msf) completed in 2019, as of mid-December. Employers continue to woo younger employees with amenity-rich office buildings, including food services, mobility services and environmentally-friendly components. Older class A buildings have responded to the newer, modernized buildings, like Capital Tower and 609 Main, by undergoing upgrades and transformations. While this bodes well for tenants, in the long run, it's not clear whether making significant investments to older buildings will prove out from an investment standpoint.

The trend of tenants upgrading their facilities while becoming more efficient with their space continued in 2019. For example, Direct Energy left their 191,000-square-foot (sf) space in Greenway Plaza for a 105,000-sf office space in Houston Center, which is undergoing a facelift. Companies are now expanding their headcount while using considerably less space. Overall, the better buildings will be the winners, but this trend is a loser for the market as a whole.
Industrial Leads the Way
The industrial market continued to be the driving force for the commercial real estate sector in Houston in 2019. E-commerce and Port Houston maintain their "bread-and-butter" status for the industrial sector. We saw major distribution center commitments by big retailers such as Home Depot and Costco. As was the case in 2018, the fundamentals of Houston's industrial market had a strong year and are consistent with the performance of the market nationally. Currently, there is close to 20 msf of industrial construction in the works which is expected to be completed in 2020, and more than 50% of that space is unoccupied. The industrial market undoubtedly has a healthy supply of industrial product going into 2020 but absorption continues to be excellent.
Summary
Houston's commercial real estate industry had a solid year in 2019 despite a stagnant energy sector Our local economy stood strong due to increased population and job growth. What challenges and successes are in store for commercial real estate in 2020? Stay tuned for forecasts and predictions for 2020 in January's blog. Happy holidays and cheers to a prosperous new year!

(Rand Stephens is a Principal of Avison Young and Managing Director of the company's Houston office.)
© 2023. Avison Young. Information contained in this report was obtained from sources deemed reliable and, while thought to be correct, have not been verified. Avison Young does not guarantee the accuracy or completeness of the information presented, nor assumes any responsibility or liability for any errors or omissions therein. All opinions expressed and data provided herein are subject to change without notice. This report cannot be reproduced, in part or in full, in any format, without the prior written consent of Avison Young.