null - Local Market Real Estate Articles | Avison Young
Coronavirus Act 2020 U.K. Lease Update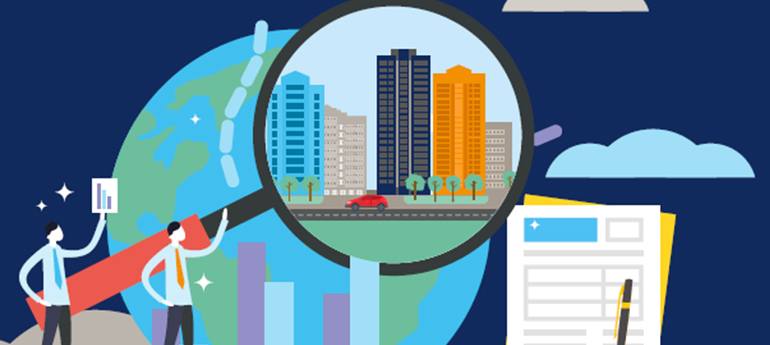 April 2, 2020
Avison Young is working with a number of clients who are directly engaged with the government on lease commitment matters resulting from the COVID-19 crisis. The Coronavirus Act has now come into effect, and will provide some relief for clients with business tenancies.

In England and Wales, the changes will be applicable until at least 30 June 2020 and will impact all commercial landlords and tenants.

The Act introduces a three-month ban on evicting commercial tenants hit by coronavirus. Contrary to most commercial business tenancies, there will be no right for the landlord to reenter or bring about forfeiture for non-payment of rent.
The Act falls in favour of commercial tenants, to state that any failure to pay rent under that tenancy during the relevant period, whether rent was due before or in that period, is to be disregarded.

There is a misconception that tenants will not have to pay the March quarters rent, which is incorrect. All commercial tenants are obliged to pay the contracted rent under their leases.
Where tenants struggle to pay the rent as a result of operational changes or impacts to their business due to COVID-19, they will be protected from eviction. Any tenants who can pay the rent, or are largely unaffected by the coronavirus from a cash flow perspective, will have to continue to pay as per the terms of the existing lease.
The challenge for this legislation will be understanding the extent of difficulty arising from coronavirus-related issues and the impact on the payment of rent.
A further problem that will need to be considered is the impact on tenants who have leases where there is a statutory right to renew under the Landlord & Tenant Act 1954. Here, the landlord could claim under one of the grounds for possession, in this case non-payment of rent. While we believe that a landlord would have significant difficulty in persuading a court on this point, given current commercial circumstances, it is a potential problem that tenants may want to prepare for.
The need to work together
Businesses of all sizes will understandably be nervous about what lies ahead, and those who rent their premises will have additional concerns. Now is the time for both landlords and tenants to work together to understand the challenges and issues facing the industry as a result of the coronavirus pandemic.
With quarterly rent payments upon us, commercial landlords and tenants will benefit immensely from having an open conversation to address mutual issues, find a solution together and work collaboratively to navigate these uncharted waters.
Avison Young has been assisting a number of clients, both landlords and tenants, with these initial negotiations, and further discussions will likely take place in order to agree further medium measures.
The content provided herein is not intended as investment, tax, financial or legal advice and should not be relied on as such. While information in the article is current as of the date written, the views expressed herein are subject to change and may not reflect the latest opinion of Avison Young. The spread of COVID-19 and the containment policies being introduced are changing rapidly. Like all of you, Avison Young relies on government and related sources for information on the COVID-19 outbreak, such as the World Health Organization, Government of Canada, U.S. Centers for Disease Control and Prevention, UK Government, and Johns Hopkins University COVID-19 Case Tracker.
© 2023. Avison Young. Information contained in this report was obtained from sources deemed reliable and, while thought to be correct, have not been verified. Avison Young does not guarantee the accuracy or completeness of the information presented, nor assumes any responsibility or liability for any errors or omissions therein. All opinions expressed and data provided herein are subject to change without notice. This report cannot be reproduced, in part or in full, in any format, without the prior written consent of Avison Young.