Commercial Real Estate Resource
תובנות מחקר רבעוניות ואקטואליות שיסייעו לעסק שלך להשיג יתרון תחרותי בנדל"ן מסחרי.
קווי ראיה

ידע מעבר לפינה ותובנות מומחים רב לאומיים ומודיעין מונע נתונים שיעזרו לך לפתוח ערך כלכלי, חברתי וסביבתי בהחלטות הנדל"ן המסחריות שלך.
The Multiverse of Work
No single way of working was disrupted more or for longer by the COVID-19 pandemic than knowledge work. While corporate workplaces remain an indispensable tool, knowledge workers want a "Multiverse of Work," having both the flexibility to work remotely and a place to gather with coworkers, not either one or the other. But what does the research actually say about the merits of alternative work strategies?
READ MORE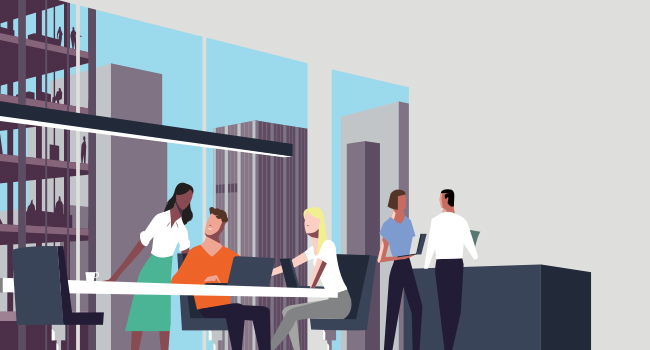 בלוג

נקודות המבט המקומיות של נדל"ן מסחרי משותפות כדי לעזור לך להשפיע על שוק גדול יותר.
Market Reports
Quarterly and topical research insights to help your business gain competitive edge in commercial real estate.
View all market reports