The Healthcare Workplace of the Future | Avison Young US
The healthcare workplace of the future
Prepare to adopt hybrid work
By Phil Mobley

In March of 2020, millions of knowledge workers found that they had an all-too-familiar item on their to-do lists: homework. Working from home turned out to be much more than a two-week assignment. For some of them, including internal auditors, their homework is not finished yet.
In a rare pandemic-era bright spot, remote work turned out not to be so bad after all for most workers. They enjoyed skipping the daily commute. Executives nervously watching metrics soon realized that output appeared to be stable, if not higher. People missed their coworkers, and many of them worked longer hours, but no large-scale productivity disaster occurred.
Healthcare
The impact extended into the healthcare sector. The home office, with its benefits and challenges, became a staple for many administrative and back-office workers, such as internal auditors.
For front-line healthcare providers, the lockdowns produced a whiplash effect. Initially, demand for non-acute services plummeted, leading to a sharp dip in employment. By the end of summer, much of the demand returned, along with many of the jobs. By Q3 2021, according to the Bureau of Labor Statistics, healthcare sector employment had recovered more fully than total employment, though healthcare is still not all the way back.
The pandemic has led to other structural—and possibly permanent—changes to healthcare delivery. A McKinsey study revealed that nearly half of follow-up patient care visits occurred remotely in 2020. For pre- and post-operation consults, telehealth appointments increased by a factor of 10. McKinsey estimates that up to 20 percent of visits could be accomplished via telehealth in the future, compared to less than five percent before the pandemic.
What does this mean for the future, particularly in healthcare? A review of existing academic and industry research clarifies both the desirability and value of a hybridized, distributed work- place ecosystem—a multiverse, or multiple universes, of work.
The Multiverse of Work
Research underpins a multiverse model of work and explains why employers who adopt the model will be on solid ground. From the research, several well-founded projections can be made about the future of knowledge work.
Talent demands a multiverse
Since the onset of the pandemic, innumerable surveys of knowledge workers have shown their preference for more remote work in the future. One of the more robust surveys was conducted by the consultancy Global Workplace Analytics (GWA), which found that 76 percent of workers want to work remotely at least one day per week. At the same time, only about one in six (17 percent) wants to be remote full time. The survey results mean that a strong majority of workers would like to split time between home and the office (and other points in between).
Plenty of passion exists for this stated preference. According to Gartner, 59 percent of workers would only consider a new job if it included the flexibility to work remotely at least some of the time. This preference sets the stage for workplace strategy to be a competitive lever in the battle to attract and retain talent.
Hybrid work boosts performance
That people could work successfully at home should perhaps not have been such a massive surprise. Nearly a decade ago, the Chinese travel agency Ctrip conducted an experiment on remote work among its call center agents. The company found that productivity increased 13 percent in the group working at home compared to those who remained at the office full-time. When workers were later given a choice of location, productivity surged even further.
But while this study showed high potential for remote work, the results do not necessarily generalize to workers with more collaborative roles, nor to those in certain demographic and social categories. A Stanford study of workers in the United States determined that nearly a third do not have a broadband connection that is fast or reliable enough for video conferencing. And while GWA's survey shows that 70 percent of workers have been successful working at home full-time, that leaves 30 percent who have not—including 56 percent of Gen-Zers (those under age 25).
The good news is that giving employees the flexibility to split time between remote and onsite locations not only meets their preferences, having the choice also maximizes their performance. Research by Gallup has shown that employee engagement—a measure of commitment to the organiza- tion and its work—is associated with superior business performance across metrics like revenue generation, profitability, customer satisfaction and employee retention.
Gallup has also discovered that engagement peaks when employees spend anywhere from two to four days working remotely. By contrast, engagement is lowest when they spend either all or none of their time in the office.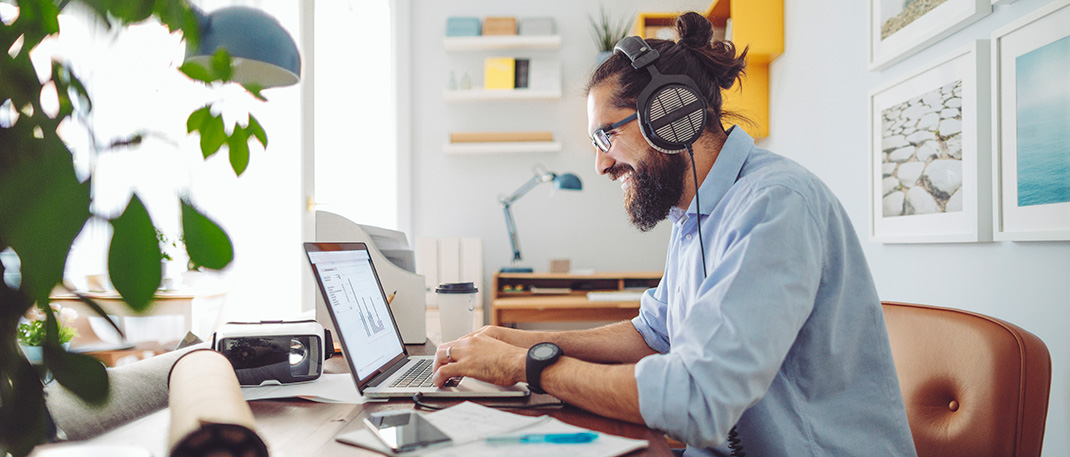 Workplace quality is crucial
Given the preference for working from other locations, you should understand that not only the existence of a variety of workplaces matters, but also the quality of the locations. At home, that means access not only to broadband, but also, as workplace researcher Leesman has found, to a dedicated room with a door that can be closed to outside distractions. Incidentally, both these factors were requirements for Ctrip employees wanting to work remotely as part of the study mentioned above.
As for the corporate office, Leesman has identified just how valuable high-performing workplaces can be. The Leesman Index, which evaluates offices on a long list of dimensions associated with comfort, productivity, well-being and task support, provides a means of comparing high- and low- performing workplaces.
An analysis of one organization's different locations showed that the highest-rated location was much more attractive to employees. Over 90 percent of employees wanted to spend the majority of the week there (rather than remote), compared to less than 30 percent of workers at the lowest-rated location. Knowledge workers will go where their work is best supported.
Implications for the future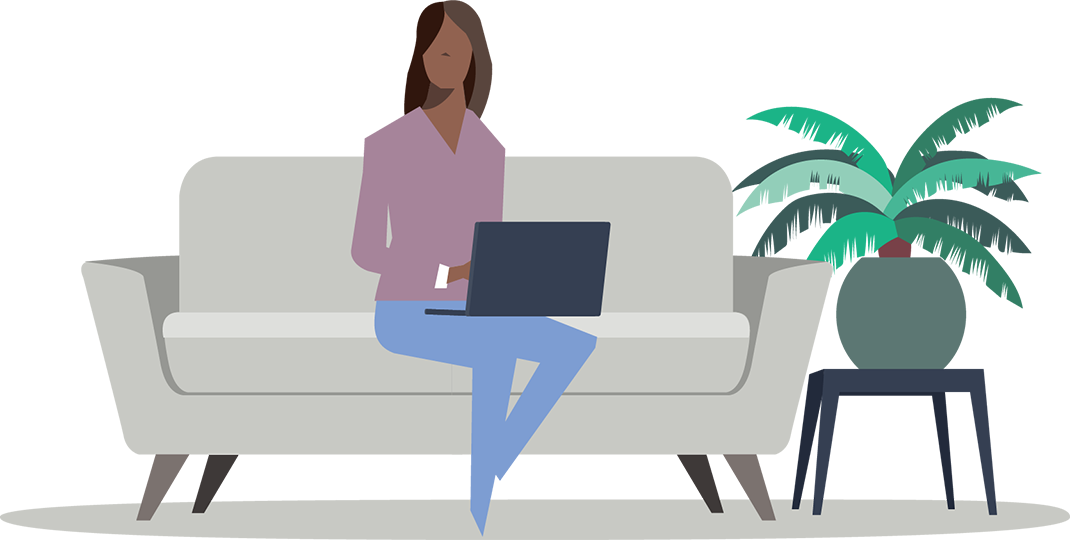 An accelerated shift toward the hybrid multiverse of work can clearly unlock the potential of employees. What is also clear is that multiple choices have implications for the future of workplaces. In concert with the idiosyncrasies of healthcare real estate and the dynamics acting on the healthcare industry at large, the impact could be profound. Expect the following three trends in the coming years.
More support for remote work
As referenced above, most knowledge workers want to spend a portion of their time working remotely. At the same time, many struggle to do so effectively while in their homes. To keep these workers engaged, organizations will need to invest in tools and resources to optimize their employees' effectiveness at home. This investment might include stipends for computer hardware/software, ergonomic equipment or coworking memberships in spaces for those who work from home.
Much of the investment will apply directly to healthcare administrative staff. But even clinical staff may be able to work remotely at some frequency to catch up on record keeping or participate in ongoing training. If clinical staff are to be maximally successful, they will need the same kind of support as more traditional office workers.
Transformed spaces
One implication of hybrid work is the need to transform corporate workplaces so that they are built more for the purpose of supporting work that is best done when people are together. More spaces will need to be designed for seamless collaboration, but, as Leesman points out, the transformation also means excellent individual workstations. The reality is that few people work in purely collaborative settings all the time, and almost all need a place to retreat and focus—especially while at the office.
Employee well-being at the office will be an enduring focus, with nearly all respondents to a recent Avison Young survey agreeing that health and wellness will be major priorities in their future workplaces. Office workers can also expect more technology to help them do everything from accessing their buildings and reserving workspaces to ordering lunch and receiving messages from property management.
Transformation will be afoot at healthcare facilities as well, and apparently not a moment too soon: The International Facility Management Association estimates that 85 percent of existing healthcare real estate was built before 2000. Many of these facilities are facing obsolescence and are ripe for upgrades. The upgrades will need to keep the consumer in mind.
The Affordable Care Act of 2010 and the American Rescue Plan Act of 2021 have combined to add millions of new consumers to the rolls of insurance plans with first-dollar coverage for preventive care. President Biden's Build Back Better legislation includes provisions that would add even more. Thus, especially in non-acute settings, healthcare organizations will need to respond to consumer preferences for bright, comfortable facilities with the kind of technology and amenities they are used to in other consumer settings, such as checking into a hotel, visiting a shopping center or reviewing a personal profile.
Other changes may also be on the way. If remote work reduces the need for administrative space and if technology streamlines wait times, some providers may find new uses for a portion of their space. What was once a waiting room could become a telehealth studio for a mental health practice. And what used to be a file storage room could soon house new diagnostic equipment at a doctor's office. Just as traditional offices experiment to make the most of their space, so too will healthcare facilities.
Moving out of town
In the office sector, there are signs that building owners and occupiers alike are thinking more about the suburbs. Transit ridership into major city centers remains much lower than
it was two years ago, which means fewer commuters are making the rush-hour trip. Kastle Systems, a building access control platform, has been tracking office occupancy at its buildings (most of which are in downtown areas) since the beginning of the pandemic. In most markets, it is still well below half.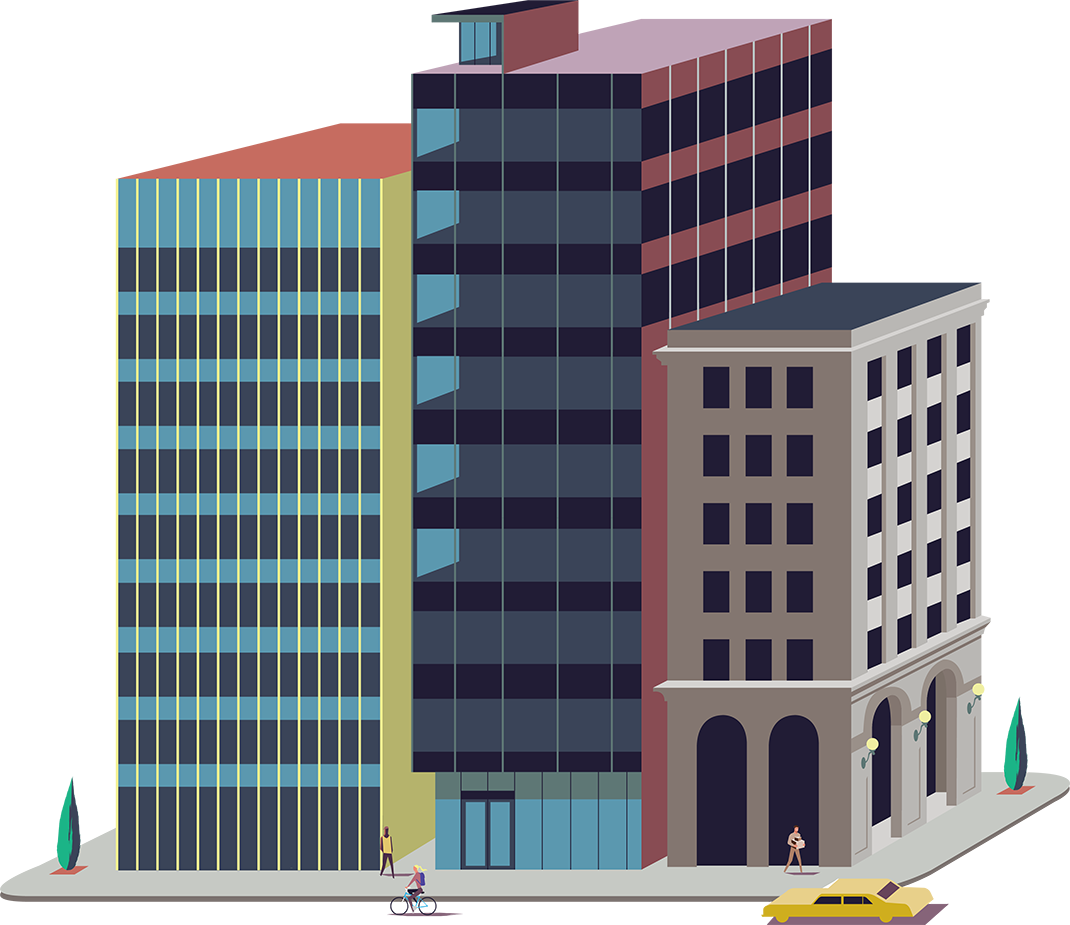 Meanwhile, and likely as a result, the share of office building purchases made by investors in the suburbs has increased. Downtown buildings still command higher prices, but the gap is shrinking.
Conversions from one use to another are also a major story in real estate. In markets like Boston, life sciences firms continue to grow, prompting some office building developers to pivot to lab space. In other areas, struggling multi-tenanted retail centers are looking at ways to repurpose themselves as flexible offices or last-mile distribution centers.
Both these trends could dovetail with healthcare's drive toward consumer convenience. Even before the pandemic, healthcare consumers were beginning to express a preference for obtaining ambulatory care away from hospital campuses. In a future where commutes are shorter or less frequent, healthcare consumers will demand conveniently located care. The next wave of facility development will occur in this context.
Specifically, consumer preferences might mean healthcare practices located at or near traffic magnets like grocery or big-box retail stores. This change could take many forms, from a major site redevelopment to simply taking space in an upscale retail center. New suburban office buildings could be appealing locations for dental or optometric practices, or even physical therapy or imaging centers. The development would be true especially when new office developments are part of suburban-urban mixed-use projects that emphasize retail amenities and walkability rather than the sprawling acre- age of the stereotypical office parks of the late 20th century.
Finally, a softer office leasing market downtown could also present opportunities for healthcare practices to establish outposts in locations that were previously inaccessible. Plenty of people still live in urban core areas, and they appreciate convenience and a positive customer experience as much as their suburban counterparts.
Conclusion
Broad adoption of hybrid work has implications for all knowledge workers. The future of knowledge work will take place in a multiverse—a hybridization of homes, corporate offices and other locations. Workplaces will need to adapt to serve a workforce that has a newfound confidence in its own flexibility. At the same time, offices will remain an integral part of the workplace experience for most of the people who worked in them before 2020.
Hybrid work is also important in the healthcare sector. Much clinical work will always need to be done onsite. Even so, more can be done remotely than one once might have suspected. Though regulations regarding provider reimbursements could be a limiting factor, the increasing and potentially long-term adoption of telehealth adds another layer to the thinking of providers as they adjust.
Phil Mobley is Director of Occupier Insight at Avison Young, a leading commercial real estate organization. He has been a researcher into commercial and healthcare tenant preferences for over 15 years.
Originally published in New Perspectives, a publication of the Association of Healthcare Internal Auditors, Vol. 40, Number 6.