Rapports de marché

Des rapports de recherche trimestriels et des bilans d'actualité donner à votre entreprise un avantage concurrentiel en matière d'immobilier commercial.
Veuillez noter que seuls les rapports concernant le marché immobilier commercial du Grand Montréal sont disponibles en français, ainsi que quelques rapports sur le marché canadien. Si toutefois vous souhaitez obtenir de l'information en français qui n'est pas disponible actuellement, n'hésitez pas à contacter nos professionnels de la recherche locaux.
Minneapolis-St. Paul Office Market Report (Q4 2020)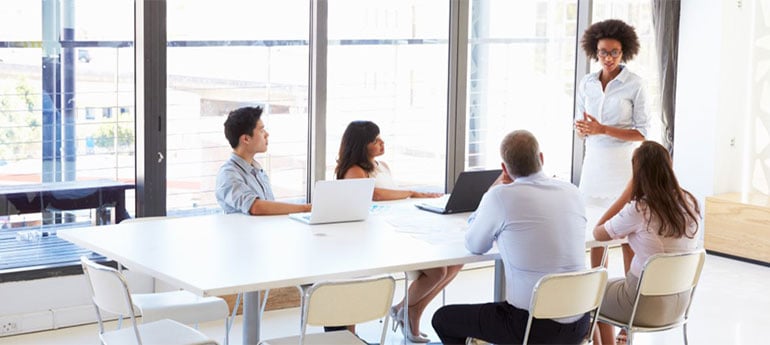 15 janv. 2021
As we exit 2020, office-using employment is approximately 1 million jobs less in the U.S. than it was coming into 2020. Most forecasts see employment numbers returning to January 2020 levels by the end of 2022.
Even with most eligible office workers employed this year, less than 20% of them are working in office buildings. Because Covid-19 continues to be a concern, many employers have extended their work from home orders out until the summer of 2021.
With most people working from home, and with uncertainty still ahead of us, office demand remains weak. This is resulting in negative office space absorption for most cities in 2020.
A very slow office leasing market in the Twin Cities remains a concern. Office leases greater than 30,000 sf were 30% less than in 2019. The slowdown in activity is negatively impacting rent growth, and will continue to do so, well into 2021. Most leasing activity in 2020 was confined to short-term sublease opportunities, and lease renewals, and short-term lease extensions.
After strong, consistent growth in the office sector going back to 2012, the Twin Cities will see negative absorption only for the third time in the last nine years.
Given all of the changes in 2020, and the shifting of office space dynamics, both tenants and landlords are asking the question, "how do we negotiate leases when it is difficult to predict the demand for office space in the next few years?" Employers will wrestle with how many of their employees will return to the office full-time - how many will return to the office part time - and how many will work from home on a full-time basis.
Given the lack of demand for office space, it would make logical sense that rental rates would begin to drop. Everything indicates that this should be the case, but this reality has yet to be officially acknowledged by most landlords. Landlords are preferring to maintain a wait and see attitude for as long as possible. No building owner will want to commit to establishing lower rental rates until they absolutely have to.
From a tenant perspective, office users will need to decide how to blend work-from-home strategies with traditional ways of running offices. Predictably, the general acceptance of flex work schedules will influence employers' decisions around occupancy footprints and lease terms.
Re-evaluating geographical preferences will also occur, along with the operational and design aspects of the office.
From an investment standpoint, average pricing per square foot remained high in 2020, even though deal flow dramatically slowed. One positive aspect is the significant amount of foreign capital that is still trying to invest in the Midwest. The Twin Cities' solid returns, along with a healthy and diverse economy, still makes this area attractive to many investors.
Download the Minneapolis-St. Paul Q4 2020 Office Market Report