Rapports de marché

Des rapports de recherche trimestriels et des bilans d'actualité donner à votre entreprise un avantage concurrentiel en matière d'immobilier commercial.
Veuillez noter que seuls les rapports concernant le marché immobilier commercial du Grand Montréal sont disponibles en français, ainsi que quelques rapports sur le marché canadien. Si toutefois vous souhaitez obtenir de l'information en français qui n'est pas disponible actuellement, n'hésitez pas à contacter nos professionnels de la recherche locaux.
Minneapolis-St. Paul Industrial Market Report (Q3 2020)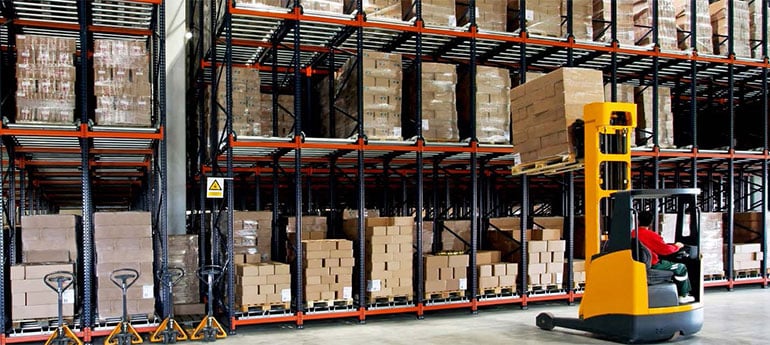 27 oct. 2020
The industrial market remains a relative bright spot in commercial real estate since COVID19 hit in March. Thanks largely to demand for warehouse space created by the surge in e-commerce.
The Twin Cities Metro industrial sector continues to perform well, especially since this region is not considered a prominent regional or national logistics hub. The growing need for timely regional distribution, and last-mile delivery in the Twin Cities, kindles steady development activity. Minneapolis and St. Paul's relatively low unemployment and higher than average median income, provides a lift to consumerism, which is fueling industrial absorption and growth.
While e-commerce was once considered a convenience, it has now become a necessity for many. The increased need is likely to continue as an integral part of our consumer driven economy.
The one drawback in expanding the industrial market is the lack of infill sites for these distribution facilities. Competition is strong from both office and multifamily developers looking to capitalize on the preference for urban style living and working. This move away from industrial uses is most notable along the light rail lines where there has been a tremendous amount of redevelopment into multifamily hubs.
New distribution buildings, both infill and greenfield developments, have accounted for most of the net absorption since 2011. These newer facilities generated more than three times the absorption of older properties.
Since many industrial users and investors are demanding higher clear heights, older buildings without the proper specifications may continue to struggle to attract tenants. Year-over-year rent growth for warehouses built before 2010 remain a fraction of the asking rents for warehouses built in the past 10 years.
It has been a challenge for some tenants seeking to expand in their current locations. Tenants wishing to relocate to accommodate expansion plans will spur new development and construction as well. In some cases, true speculative development is available for lease. In other instances, companies will favor specific build-to-suite projects.
Opus has broken ground on a 130,000-sf industrial building in Eden Prairie. What is unique about this development is that it is located within an area known as the Golden Triangle; primarily made up of office and flex buildings. This speculative building will be one of the only buildings in the area with more than 100,000 sf of contiguous space with a clear height of 28 foot, or higher.
Download the Minneapolis-St. Paul Q3 2020 Industrial Market Report