Rapports de marché

Des rapports de recherche trimestriels et des bilans d'actualité donner à votre entreprise un avantage concurrentiel en matière d'immobilier commercial.
Veuillez noter que seuls les rapports concernant le marché immobilier commercial du Grand Montréal sont disponibles en français, ainsi que quelques rapports sur le marché canadien. Si toutefois vous souhaitez obtenir de l'information en français qui n'est pas disponible actuellement, n'hésitez pas à contacter nos professionnels de la recherche locaux.
Denver Capital Markets Report 4Q2020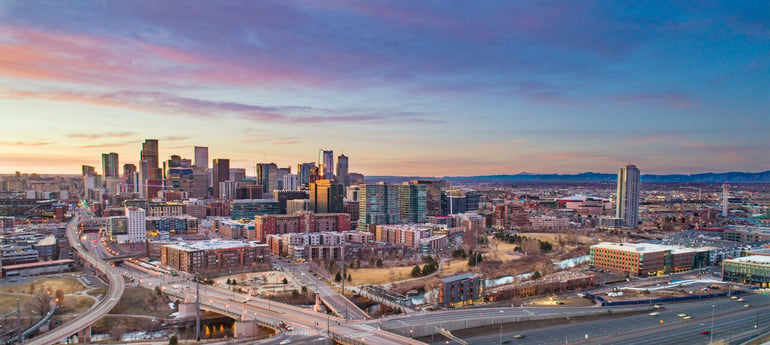 25 janv. 2021
Market highlights
Though the Colorado economy is showing some resilience in the face of COVID-19, the pandemic continues to cast a long shadow over both the state and local economies. In Denver, employment and tax revenue are both down year-over-year (YOY), with decreased consumer spending and depressed business investment both hindering economic activity. What economists had originally hoped to be a "v-shaped" recovery will likely be u-shaped, with the period of economic depression lasting longer before true recovery begins.
Demand in the multi-family sector—both from a leasing and investment perspective—remains strong in Denver, though the pandemic has prompted a focal shift from the urban core to the suburbs. Suburban property sales accounted for nearly 65% multi-family investment volume in the fourth quarter of 2020. However, high-rent urban product continued to command the highest prices per unit, an indication that investors are betting on vaccine distribution to reignite leasing interest in the downtown submarkets in the near future.
Industrial investment activity continues to be driven by strong tenants, with an Amazon distribution facility and a fully-leased portfolio representing some of the most influential deals in the fourth quarter of 2020. As the pandemic continues to create shifts in consumer behavior, there is an increased emphasis on e-commerce real estate. In addition to higher values for distribution warehouses, developers continue to pursue options for adaptive reuse of distressed retail properties in high-density areas for conversion into fulfillment centers and last touch facilities.
Larimer Square—which has served as the cultural heart of LoDo since being saved from demotion by Denver visionary Dana Crawford in the 1960s—sold in December for $92.5 million to real estate investor Asana. The sale included 223,325-square feet of retail and creative office space and served as an encouraging indication of investors' faith in the recovery of Denver's office and entertainment sectors post-pandemic.