Commercial real estate market research reports
Quarterly and topical research insights to help your business gain competitive edge in commercial real estate.
San Diego Office Market Report (Q4 2020)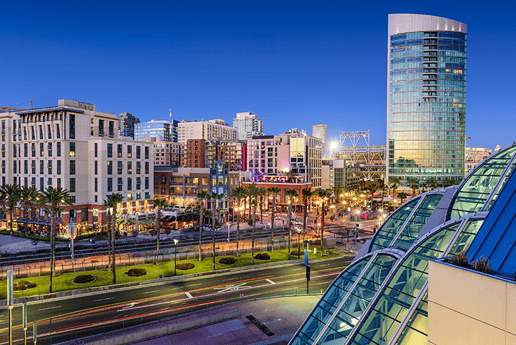 23 févr. 2021
San Diego's office market is primed for a rebound after a year of havoc created by the Covid pandemic. While volatility and disruption are still expected to be driving forces for businesses making location decisions, developers and investors are showing confidence in long-term prospects and the potential for regional economic growth. Proposed development that was already planned is moving forward with force as part of a grand plan for revitalization and reinvention in many parts of San Diego. Vacancy continues to creep up, and will likely continue to do so as new inventory is added, however rents are simultaneously climbing albeit with more emphasis on concessions. During the fourth quarter, the county's unemployment rate dropped to 8.0%, decreasing from a peak of 12.4% in the previous quarter. Currently California's unemployment rate is at 9.0%, ranking the third highest in the U.S. as the state bears heavy exposure to the retail, entertainment and tourism industries.
Click here to download the San Diego Office Market Report (Q4 2020) report.