Commercial real estate market research reports
Quarterly and topical research insights to help your business gain competitive edge in commercial real estate.
Phoenix industrial real estate market report Q2 2021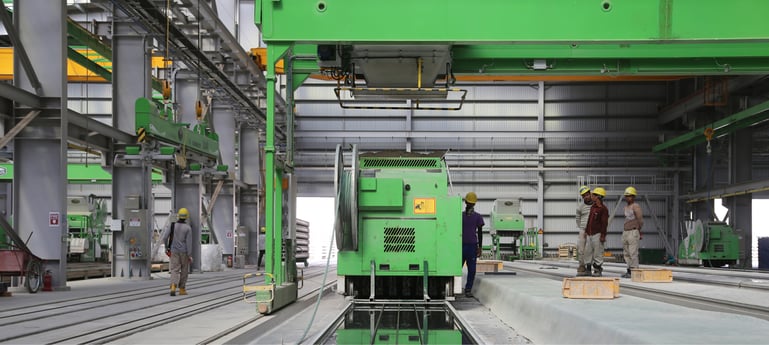 août 6, 2021
Key industrial takeaways:
Economic conditions
Essential workers, a logistics hub and a sharp but entrenched rise in e-commerce spending have helped bring Phoenix unemployment figures down to 6.1 percent.
Local employment in transportation, warehousing, and utilities rose by 13.5 percent between February 2020 and May 2021. Phoenix has also added 2,000 wholesale trade jobs since February 2020 and ranks #2 among major U.S. metros for percent growth since February 2020.
Industrial demand
Leasing activity has remained robust during the pandemic; through Q2 2021, the industrial market has seen 9.9 msf of leasing activity and is on pace to hit record levels by the end of 2021.
Absorption through mid-year remains extremely healthy at 11.0 msf and above levels seen throughout the prior decade. The market is not overbuilding and creating opportunities to avoid market inertia and movement to high-quality new development.
Industrial supply
Industrial vacancy has reached record lows and now stands at 6.4 percent as demand continues to grow.
Development activity has reached record highs at over 20 msf as demand heats up and developers look to take advantage.
Over half the region's large block availabilities >100,000 sf are for buildings that are currently under construction as landlords are working to keep pace with new demand.
Pricing trends
Base rents have increased by 12.5 percent since 2019 and have continued a steady upward trajectory since 2015.
Increased demand and low vacancy are expected to drive future gains in rents as well as land pricing.
Capital markets
Phoenix Industrial investment pricing has grown by 34.0 percent since 2019 as investors are attracted to the sector fundamentals largely benefited from the COVID environment.
Pricing for Phoenix industrial assets has nearly doubled since 2016, particularly since the pandemic, as an influx of investors seek exposure to properties that can accommodate the rise of e-commerce distribution.