Rapports de marché

Des rapports de recherche trimestriels et des bilans d'actualité donner à votre entreprise un avantage concurrentiel en matière d'immobilier commercial.
Veuillez noter que seuls les rapports concernant le marché immobilier commercial du Grand Montréal sont disponibles en français, ainsi que quelques rapports sur le marché canadien. Si toutefois vous souhaitez obtenir de l'information en français qui n'est pas disponible actuellement, n'hésitez pas à contacter nos professionnels de la recherche locaux.
Palm Beach County Office Market Report (Q4 2020)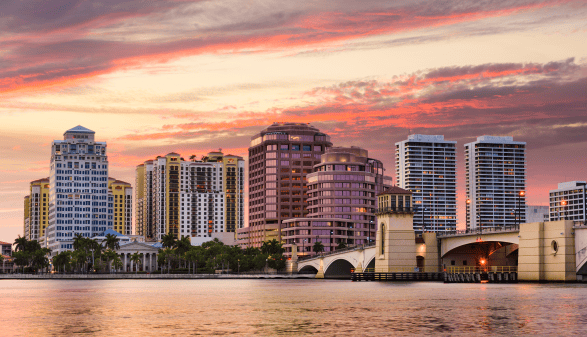 8 févr. 2021
Palm Beach County's office market showed a greater level of resiliency during 2020 than its neighboring South Florida markets with net absorption ending the year in a less severe position of negative 193,319 sf. Overall vacancy rose slightly by 30 basis points (bps) over the quarter to 14.2%. As of the close of 2020, Palm Beach County boasts the lowest vacancy in the South Florida region and also remains the least impacted by the increase of sublease space with only 1.2% of sublease vacancy (+40 bps y-o-y). Downtown West Palm Beach has been gaining significant traction from financial services and tech firms from the Northeast seeking to relocate. Although headwinds persist leading into 2021, the rollout of the vaccine has created a stronger sense of optimism and renewed confidence in the market.
Click here to download the Q4 2020 Palm Beach County Office Market Report