Commercial real estate market research reports
Quarterly and topical research insights to help your business gain competitive edge in commercial real estate.
Metro Vancouver, BC Office Market Report (Mid-Year 2020)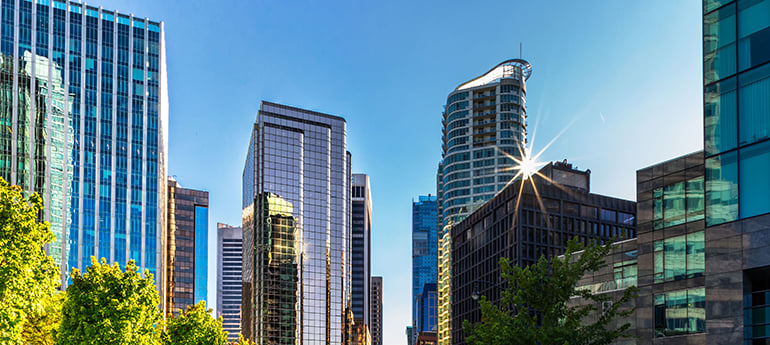 août 5, 2020
Predictions that the impacts from a global pandemic would fundamentally alter the dynamics of Metro Vancouver's office market failed to materialize at mid-year 2020 as vacancy in the suburbs reached record lows and downtown Vancouver continued to post one of the tightest office vacancy rates in North America despite an initial wave of sublease vacancy. New office development activity throughout the region remained on schedule with only minor delays due in large part to the provincial government designating construction as an essential service in its initial response to COVID-19 in March 2020. While Metro Vancouver's office market is by no means immune to the impacts that pandemic containment measures and workfrom-home protocols will ultimately have on office workplaces around the world, the region weathered first contact with COVID-19 and is well-positioned to face what is still to come.