Rapports de marché

Des rapports de recherche trimestriels et des bilans d'actualité donner à votre entreprise un avantage concurrentiel en matière d'immobilier commercial.
Veuillez noter que seuls les rapports concernant le marché immobilier commercial du Grand Montréal sont disponibles en français, ainsi que quelques rapports sur le marché canadien. Si toutefois vous souhaitez obtenir de l'information en français qui n'est pas disponible actuellement, n'hésitez pas à contacter nos professionnels de la recherche locaux.
Miami-Dade County Office Market Report (Q4 2020)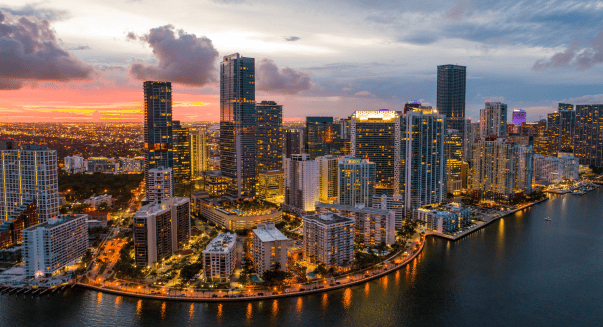 8 févr. 2021
Miami's office market held steady and demonstrated some resiliency at the end of 2020, and positive market fundamentals remain in place due to unprecedented demand from new-to-market tenants seeking to relocate from high-tax states in the Northeast. While net absorption ended the year in negative territory, the velocity in which space has come back to the market has decelerated. During the fourth quarter, 248,182 sf of space was added back to the market due to tenants downsizing or giving back their space versus 408,461 sf that was added back during the third quarter. Overall vacancy rose by 120 basis points over the quarter to 15.0%, however sublease vacancy rose only slightly by 26 basis and has remained low at less than 1%. Although supply has increased through vacancy and new deliveries in 2020, pent-up demand from new-to-market tenants will likely offset some headwinds 2021.
Click here to download Q4 2020 Miami-Dade County Office Market Report