Commercial real estate market research reports
Quarterly and topical research insights to help your business gain competitive edge in commercial real estate.
Downtown Los Angeles office market report (Q2 2021)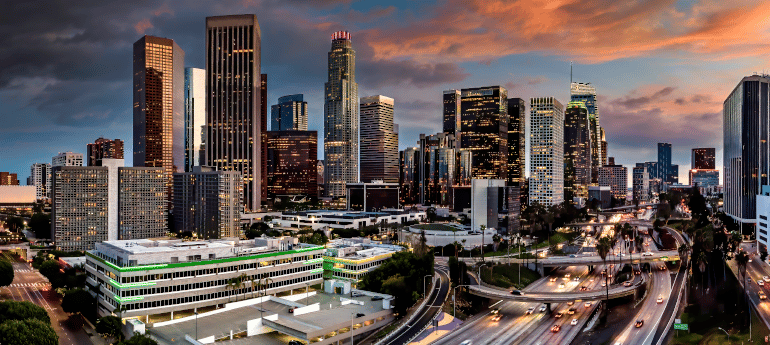 juillet 23, 2021
Click the link below to delve into the new Downtown Los Angeles office market insight report, highlighting the most important, relevant data from the city's central business district.
Quick Stats:
24.8% vacancy rate
-188,002 rsf net absorption
-3.0% change in FSG asking rates since Q2 2020
15.9% decrease in net effective rents from Q2 2019 to 2021
9.9% unemployment rate
32.7% post-COVID recovery rate

—the highest among U.S. gateway cities.