null - Commercial Real Estate Blog | Avison Young
Avison Young's commercial real estate blog
World Economic Forum, Davos 2022: A focus on the environment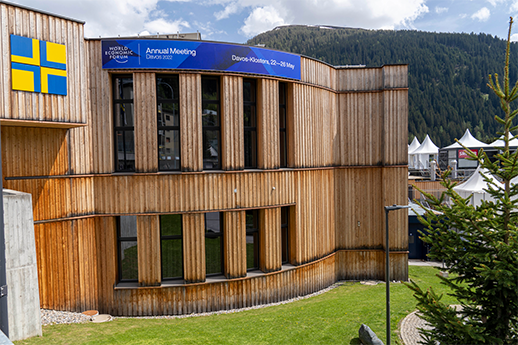 mai 24, 2022
Impressions from the World Economic Forum Annual Meeting 2022 in Davos-Klosters, Switzerland, 19 May. Copyright: World Economic Forum/Pascal Bitz
How about that to kick things off?! Day One was all about the environment, and what better way to start than a meeting with Al Gore, a man who has done more than most to highlight the challenge of climate change.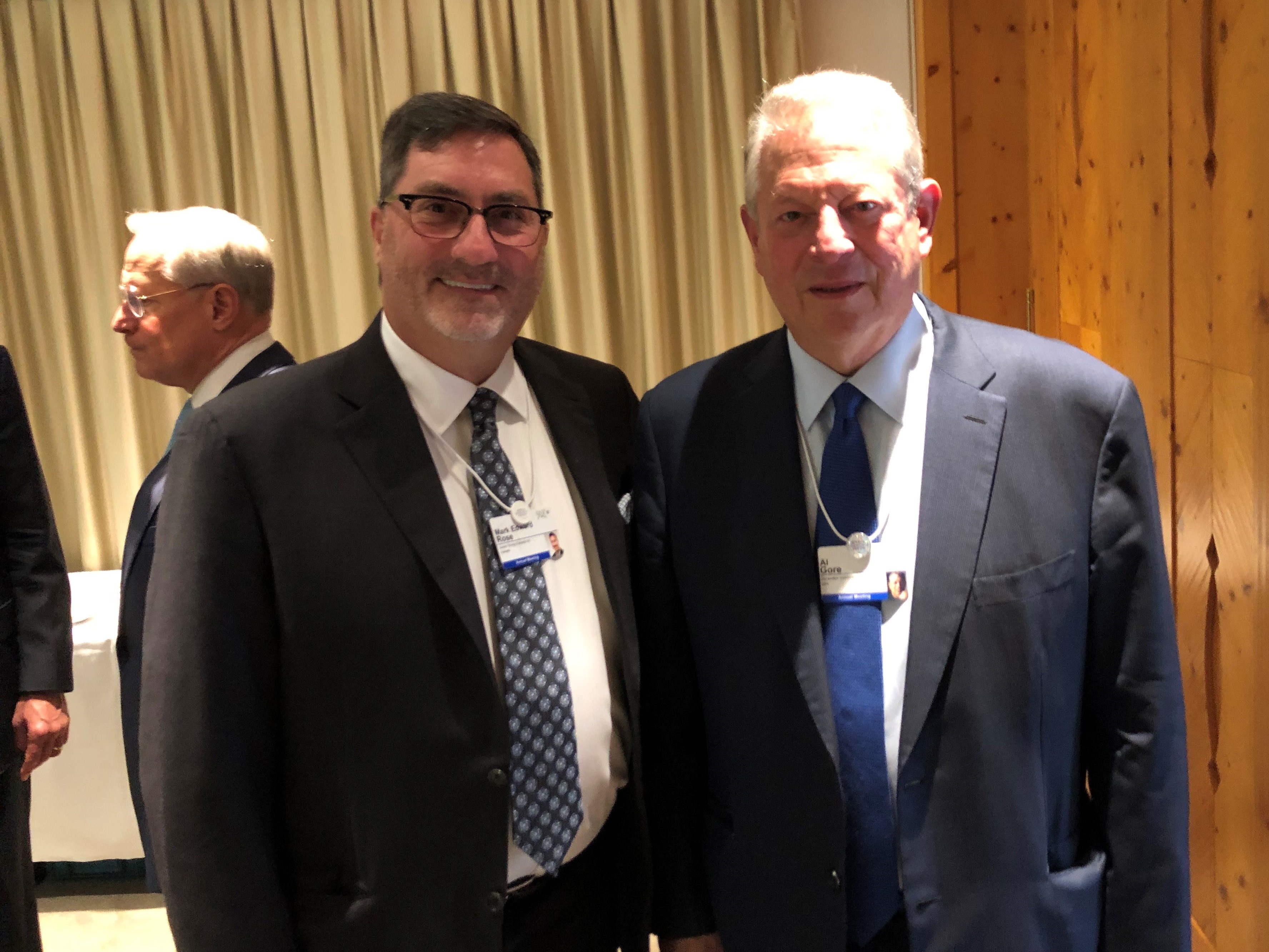 The former U.S. Vice President attended our private session for Real Estate CEOs here at the World Economic Forum in Davos (you can listen to his recent WEF podcast here). His inspirational comments set the tone for a meeting focused on encouraging more companies to adopt the WEF Green Building Principles, as Avison Young has proudly done. In discussion, I emphasized the need to build on the great work contained in the WEF report by driving real changes in behavior and action. I firmly believe this must come from across the full spectrum of the economy, involving every type of organization, not just major global institutions. And it needs to extend beyond leadership into the hearts, and actions, of our teams. My points led to vibrant discussion and requests for Avison Young to visit multiple cities in Europe and the Middle East, which I'll definitely be looking forward to.
It was great to follow up the group discussion in conversation with another inspirational figure who is leading the charge in decarbonizing real estate: Coen van Oostrom. Coen is the founder and CEO of OVG Real Estate, developer of some of the world's most sustainable buildings, which now operates as EDGE Technologies – reflecting its mission to use technology to minimize the environmental impact of new developments. As Coen and I were walking to our next session, he asked me to visit with him in Amsterdam to see his world-class sustainable buildings, and to discuss how his and other ESG (environmental, social and governance) data can be integrated into our data platform, Avant.
The environmental theme continued at another private session, "Reducing embodied carbon to reach net zero in the built environment", where I was involved in exploring the path to operationalize actionable plans for cities large and small. The discussion led to a debate about timber as a core building material and repurposing buildings instead of replacing them. Once again, the need is for strategies to leave the drawing board and be put into action. One of the attendees was Cristina Gamboa, CEO of the World Green Building Council, who I had scheduled a one-on-one meeting with after the session. Our ESG leaders, including Jon Gibson and Brandy Burdeniuk, are already working with the WGBC, and we had a productive discussion on how we can engage more deeply with them to support the sector's journey to net zero carbon – watch this space for more details.
At lunchtime we had a reminder of other pressing issues in our world with a video-link address by Volodymyr Zelenskyy, the President of Ukraine. His fortitude and leadership as his country faces unimaginable challenges was deeply moving. This was followed by an in-person session with the Deputy Prime Minister and a multi-party mix of members of the Ukrainian parliament. Seeing how these leaders set aside their political differences to work together in the face of such immense problems truly encapsulated the spirit of Davos. Humbling doesn't even get close to describing the sentiment in the room.
I'm finishing these comments at 1 a.m. after a great dinner hosted by Credit Suisse, where I got to chat with former British Prime Minister John Major and his wife Norma. He may have left office but he still has strong views on the state of the world and what businesses and politicians should be doing about it! A very early start on Tuesday with a McKinsey breakfast, another ESG meeting and a client one-on-one before I take to the stage for a panel discussion exploring the impact of the "Stay at Home Economy". Catch my thoughts on how it went and other highlights of the day in my next blog.
The WEF Ten Green Building Principles:
1. Calculate a robust carbon footprint of your portfolio in the most recent representative year to inform targets.
2. Set a target year for achieving net-zero carbon by 2050 at the latest, and an interim target for reducing at least 50% of these emissions by 2030.
3. Measure and record embodied carbon of new developments and major refurbishments.
4. Maximize emissions reductions for all new developments and major refurbishments in the pipeline to ensure delivery of net-zero carbon (operational and embodied) by the selected final target year.
5. Drive energy optimization across both existing assets and new developments.
6. Maximize supply of on-site renewable energy.
7. Ensure 100% off-site energy is procured from renewable-backed sources, where available.
8. Engage with stakeholders with whom you have influence in your value chain to reduce Scope 3 emissions.
9. Procure high-quality carbon offsets to compensate for residual emissions.
10. Engage with stakeholders to identify joint endeavours and equitably share costs and benefits of interventions.
© 2023. Avison Young. Information contained in this report was obtained from sources deemed reliable and, while thought to be correct, have not been verified. Avison Young does not guarantee the accuracy or completeness of the information presented, nor assumes any responsibility or liability for any errors or omissions therein. All opinions expressed and data provided herein are subject to change without notice. This report cannot be reproduced, in part or in full, in any format, without the prior written consent of Avison Young.