null - Commercial Real Estate Blog | Avison Young
Avison Young's commercial real estate blog
UK utility costs are on the rise: Three ways occupiers can act today to lower energy consumption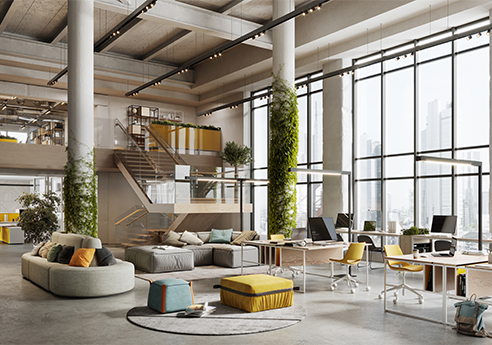 avril 11, 2022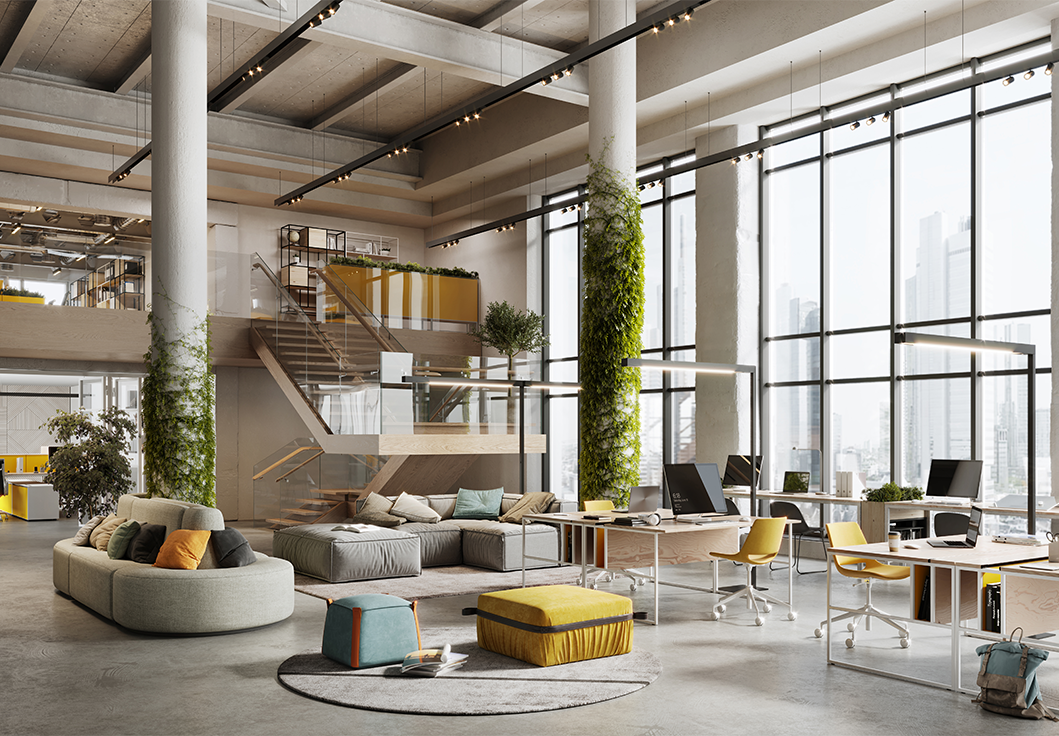 The increase in UK household utility costs has been the subject of many recent headlines.
The Office for National Statistics (ONS) reports that the wholesale price of gas in January 2022 was almost four times higher than early 2021, putting pressure on the energy industry and increasing household bills for both gas and electricity as a result. This is clearly a concern and a growing factor in the squeeze on household budgets – but how are commercial occupiers affected by the price hike?
Rising tariff rates and costs impact occupiers' demised utility costs and the common parts utility costs recovered through the service charge.
For demised utility costs, in most cases the occupier is responsible for the tariff in place. The occupier can implement and control policies to mitigate unnecessary usage and waste to minimise cost increases and reduce usage. Reducing usage is key to decreasing carbon emissions where energy is generated by non-renewable methods.
However, for common parts utility costs, procurement and supply are dealt with by the landlord or their agent, and do not involve discussions with the tenant. When the landlord is making the decisions, it can be difficult for commercial occupiers to influence the changes they would like to see.
How then can commercial occupiers influence landlords to reduce common parts utility costs and usage where possible?
It starts and ends with clear communication around sustainability commitment, goals and milestones.
Occupiers and landlords may likely have shared sustainability commitments and goals towards their rented or owned real estate. Avison Young, for example, is committed to reducing carbon emissions to net zero across its UK occupied buildings by 2030, and we are focused on guiding our clients to achieve similar commitments through a holistic approach that examines costs as well as environmental impact.
If they haven't yet, we predict they will.
Once identified, make sure your goals and priorities are clear and known.
Those looking to meet the rise in energy costs could see market conditions now as the perfect, advantageous time to expedite already priority efforts around more energy-efficient and lower carbon emissions systems, bringing these topics more to the forefront of conversation.
To make it all work, engagement is required from all parties, speaking honestly and candidly about goals and steps necessary to take meaningful action now to meet the short-term goals of driving costs down against the market, and long-term appeal of implementing policies that are net positive toward climate change goals.
How will it all look in practice? It will be different for everyone. Each property is unique, and the initiatives that can be implemented will vary. A consultative mindset and consideration set aimed at meeting the property where it is today with a plan that takes them where they need to go with flexible offerings and options will be key.
That said, there are a few ways all occupiers can begin needed work today, with small but powerful steps.
How can real estate occupiers take action today to begin driving meaningful, energy efficient action?
1.Switch older bulbs out for LED solutions.
Incandescent light bulbs began to be phased out in 2009, as they were inefficient and lost a large proportion of their electricity usage as heat. Compact fluorescent lamps (CFL) became popular – although they were more expensive in comparison, they used less energy and had a longer life span. At the time, LED lights were relatively new technology and as a result expensive.
Now, they are much more accessible in terms of availability and cost and are much more environmentally friendly, but there is still a lag in adoption across some estates. LEDs use up to 90% less energy compared to incandescent bulbs, do not contain mercury, and have a far superior life span. Although more expensive to purchase, due to the reduction in energy usage and life span, they are much cheaper in the long run.
We are seeing various strategies with the implementation of LED bulbs. Some landlords have adopted a policy of gradual replacement, whereby LED bulbs are installed when the previous bulb reaches the end of its life span. This minimises up-front costs but does not necessarily see the same reduction in usage. Alternatively, some landlords have undertaken programmes to replace all existing lighting with LED bulbs. This does come with a greater up-front cost but is expected to see quicker returns as usage is reduced.
At one Leisure Park we review, budgeted costs for electricity this year have remained at the same level as the previous. LED lighting has been implemented at the site and led to a reduction in energy usage. This reduction has helped offset rising costs and tariffs and has protected the tenants from paying a larger cost for common parts electricity. The reduction in usage also means lower carbon emissions.
2. Leverage Passive Infrared Sensors (PIR Sensor) technology to match usage with footfall.
In addition, and conjunction with LED bulbs, Passive Infrared Sensors are also being utilised to reduce energy. PIR sensors are motion detectors and allow lights to respond to activity within an area. PIR sensors can reduce energy usage particularly in areas which may have infrequent footfall, including stairwells and basement areas.
As with LED bulbs, there is an initial cost for purchasing and fitting, but a payback with reduced electricity usage in the long run. Many commercial occupiers already have PIR sensors within demised areas, and we are seeing their implementation along with LED lighting.
3. Utilize Automated Meter Reading (AMR)s to quickly identify leaks or inconsistencies in usage.
AMR allows for regular meter readings and can help detect if usage is consistently continuous, which might indicate a leak. If there is a leak that is not identified, this can result in significant wastage - and as a result an unnecessarily high bill. AMR also allows for more accurate billing as it removes the inclusion of estimated usage from bills. The data collected can further allow occupiers to identify patterns in usage which can improve energy efficiency and habits.
William Frost is an Associate Director, Service Charge Consultancy, Occupier Solutions based in our Leeds office.
© 2023. Avison Young. Information contained in this report was obtained from sources deemed reliable and, while thought to be correct, have not been verified. Avison Young does not guarantee the accuracy or completeness of the information presented, nor assumes any responsibility or liability for any errors or omissions therein. All opinions expressed and data provided herein are subject to change without notice. This report cannot be reproduced, in part or in full, in any format, without the prior written consent of Avison Young.