null - Commercial Real Estate Blog | Avison Young
Avison Young's commercial real estate blog
Returning to Work During COVID Shelter in Place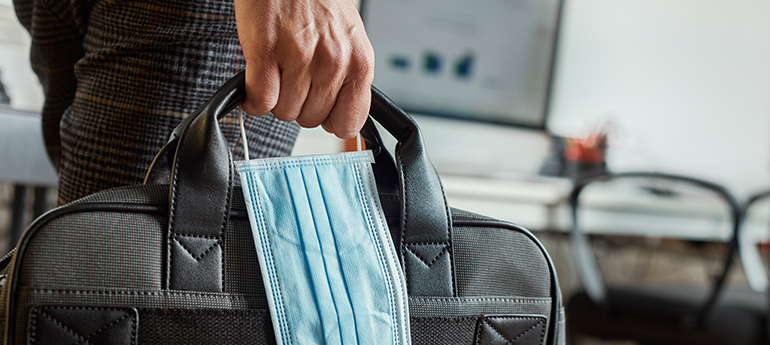 juin 25, 2020
May 26, 2020 marked Avison Young Austin's return to office. Our team was among a small group of markets to be the first in reopening. As we finish out week four of our return, here are some of our processes that allowed us to return and takeaways learned.

What We Did:
Our team was able to transition with relative ease to a work from home arrangement. We were already equipped with the technology and platforms to do so and heavily utilized Microsoft Teams to re-establish our weekly in-person meetings. Our office had a flexible policy when it came to work schedules but there was always an unspoken adherence to the normal work week. Now, we truly are on a flexible schedule with a dedicated WFH day of the week where no one is scheduled to come in unless they choose to.

Throughout the work from home arrangement our team stayed motivated and positive by focusing on our return and what we could do day-to-day to best position ourselves for when the city opened back up.

How We Did It:
Communications – A clear and consistent communications program for a safe and effective return to the workplace strategy was central to our return.
Physical Distancing Awareness – Our team coordinate scheduled days in the office to adhere to the city's shelter in place guidelines such as no more than 10 people gathered at time and social distancing. We utilized partition walls in close working areas and followed our VP of Project Management & Development, Russell R. Collins workspace plan to showcase the flow of traffic, designated office spaces and PPE/sanitation stations in compliance with Avison Young's Global Return to Office plan. Details of his process can be found in his article RTO with Avison Young Austin.
PPE and Cleaning Supplies – One of the primary stipulations from our leadership was that offices be fully stocked with PPE and cleaning products before anyone was to return. Each office was deep cleaned and sanitized before reentry.
Building Operations & Security – Our property management group restricted elevator access in the building, requiring keycard access to operate the elevator and initially escorted delivery personnel or requested tenants to come down to the lobby. Avison Young required all offices keep daily staff and visitor log.
Signage – Our team ensured proper signage was in place to reinforces a safe return to workplace strategy.
Why We Decided to Come Back:
Though we did our best to stay connected via virtual happy hours and video conferencing, our team was eager to get back into the office. More than ever we recognized the unique culture and camaraderie within the office and that we genuinely enjoy sharing our days with one another. Whether it is sharing a laugh or watercooler chats, the in-person connection was missing for many. It is important to disclose that the return to office was 100% optional. This was key in ensuring anyone uncomfortable returning, at higher risk, or unable to return due to childcare needs did not feel pressure to return. As we continue to fluctuate in the number of confirmed cases, and we figure out what work arrangement allows for maximum productivity, each team member has carved out their own routine of when they are in and out of the office on their scheduled days.

Takeaways:
We have become superb at adjusting routines. Pivoting from in-person meetings to video conference calls to dialing in separately from socially distanced desks, we have become comfortable with the uncomfortable and that was crucial in our success. We eagerly await the day we can celebrate a full return when it is safe to gather in a large group over a meal but until then we continue to be flexible, accommodating and connected to continue business without pause.
Ellen Suh is a Marketing Coordinator in our Austin office.
© 2023. Avison Young. Information contained in this report was obtained from sources deemed reliable and, while thought to be correct, have not been verified. Avison Young does not guarantee the accuracy or completeness of the information presented, nor assumes any responsibility or liability for any errors or omissions therein. All opinions expressed and data provided herein are subject to change without notice. This report cannot be reproduced, in part or in full, in any format, without the prior written consent of Avison Young.