Commercial Real Estate Market Outlook
Quarterly and topical research insights to help your business gain competitive edge in commercial real estate.
Orange County Office Market Report (Q4 2020)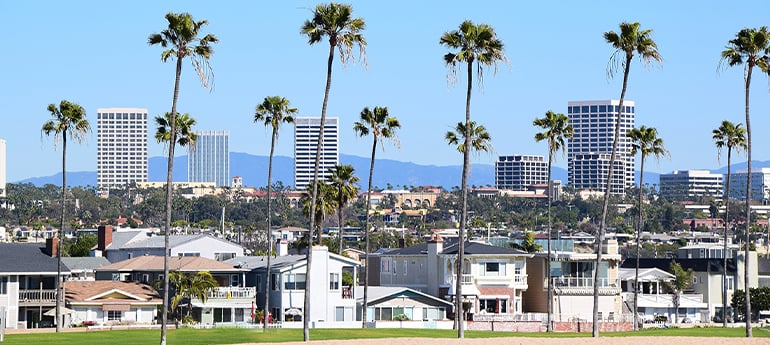 5 Feb 2021
Orange County office fundamentals deteriorate to lowest levels in years.
The labor market on the surface looks promising. Unemployment earlier this year was a record high 14.7% in May. The latest data available from the Bureau of Labor Statistics indicates unemployment was 6.4% in November. The situation however is not on the mend yet, as the pandemic has forced most tenants to reevaluate their space use. Office leasing activity in OC is down 30% from 2019 levels. Sublease space availability is up 20% compared to 2019. As a result, move-outs fourth quarter totaled its greatest level going back a decade in Orange County, with over 1M SF of negative net absorption and over 2M SF of negative net absorption year-to-date. We expect Orange County office vacancy to continue to rise on increased move-outs and further reduction in leasing activity.
As mentioned in our last report, demand for space in medical office buildings remains robust. Orange County is one of the tightest medical office markets in which to find large blocks of medical space. An example of this is the newly built medical facility at 330 Old Newport Boulevard in Newport Beach. The 30K SF medical office building was delivered in 2020 with Keck Medicine of USC Oncology as its tenant who will operate a state-of-the-art cancer treatment center and plans to collaborate with Hoag Hospital on treatment and clinical trials. The building was recently listed for sale, the asking price is not listed.
Quick Stats:
6.4% Orange County Unemployment Rate as of November 2020
1,089,488 SF Negative Net Absorption - Current Quarter
12.1% Total Vacancy Rate Increased from Q4 2020
29,991 SF Under Construction Current Quarter
$2.53 PSF Weighted FSG Average Asking Rental Rate
Click here to download the Q4 2020 Orange County Office Market Report