Commercial Real Estate Market Outlook
Quarterly and topical research insights to help your business gain competitive edge in commercial real estate.
Denver Industrial Market Report / First Quarter 2021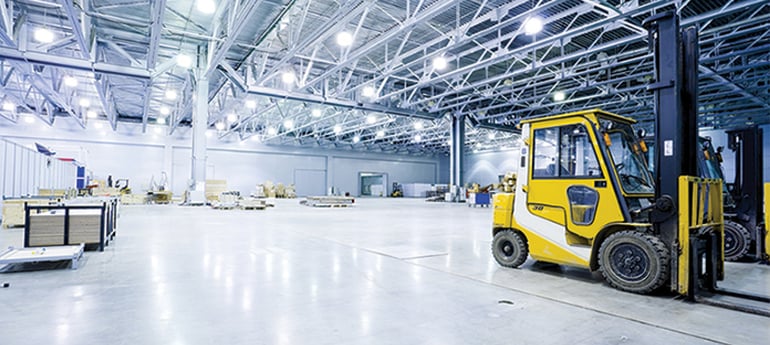 1 Apr 2021
Market highlights
Driven by sustained demand, industrial triple net (NNN) asking rates grew 1.65% quarter-over-quarter (Q/Q), ending the first quarter of 2021 with a market average of $8.61 NNN for direct space. The average manufacturing rate rose 0.5% Q/Q to end 1Q2021 at $9.24 NNN. After contracting towards the end of 2020, warehouse asking rates grew slightly in the first quarter of 2021, ending at $7.84 NNN. With vacancy rates continuing to fluctuate, asking rates may experience minor adjustments throughout 2021.
Vacancy dropped 20 basis points Q/Q, ending March at 5.7%. However, this figure represented a 1% increase YOY. After falling as low as 2.3% during the previous expansion cycle, industrial vacancy had been on the rise even before the economic disruption of COVID-19, fueled by aggressive speculative development over the last five years. With leasing activity remaining steady—if somewhat subdued—throughout the pandemic and the development pipeline thinning out, industrial vacancy may continue to decline as 2021 progresses.
With $186.0 million in transactions through the end of March, investment volume was down 63%YOY in the first quarter of 2021, an indication that investors remain conservative in the face of on-going economic uncertainty. Still, transactions like the two-building, $66.5 million sale of Tower Business Center to Everwest in February underscore the Denver's market strong fundamentals, which will continue to attract investors during the pandemic and after.
Industrial net absorption was up Q/Q, ending 1Q2021 with 336,646 sf in net absorption. Leasing activity was also strong in the first quarter with 1,919,736 sf in signed deals. Logistics and medical device tenants, along with those in e-commerce, continue to drive warehouse demand in the market, with the aerospace and engineering sectors driving manufacturing activity. With increasing leasing, expect to see greater net absorption through the remainder of 2021.
There is currently 4,695,738 sf of industrial space under construction in the Denver market, approximately 43.5% of which is pre-leased. Build-to-suit projects currently account for 40% of the total square footage under development in the market, and in the light of rising construction costs and on-going speculation that the market has been oversupplied, this percentage will likely continue to grow in the coming quarters.