Commercial Real Estate Market Outlook
Quarterly and topical research insights to help your business gain competitive edge in commercial real estate.
Denver Capital Markets Report / First Quarter 2021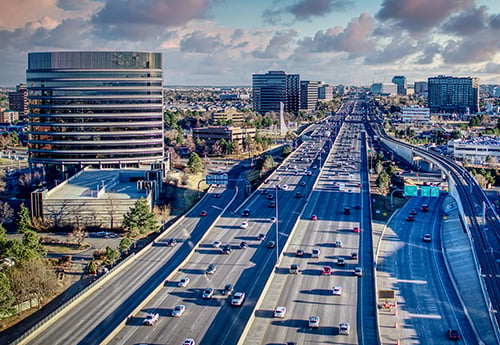 9 Apr 2021
Market highlights
Even as WeWork seeks to regain its footing—shuttering five locations totaling roughly 292,000 square feet (sf) in Denver alone in 2021—Bow Capital agreed to take WeWork public through a special-purpose acquisition company (SPAC), or "blank check" merger, in February. The merger with Bow's SPAC afforded WeWork a $1.3 billion cash infusion, but with SPAC investments considered "penny" stocks by the SEC, this venture could lead to future volatility if WeWork cannot find a path towards profitability.
In March, Denver-based cloud storage company Stack issued $400 million in securitized notes in order to fund over $1 billion in data center developments and expansions nation-wide, the company's third such offering since 2019. The offering's A-rating from S&P Global and the associated portfolio's projected earnings all serve as evidence of the growing importance of data storage facilities within the industrial investment landscape, particularly in high-growth, tech-focused markets like Denver.
Though multifamily investment was down 39% year-over-year through the first quarter of 2021 in Denver, multifamily remains the market's hottest sector, with absorption in the latter half of 2020 indicating that demand continues to outstrip new supply. From a financing perspective, the CMBS market hopes to increase their stake in market-rate multifamily loans now that Freddie Mac and Fannie Mae have both been ordered via federal mandate to focus more of their capital on affordable housing loans.
It was announced in February that The Denver Merchandise Mart—a 29.4-acre multi-building trade show complex located on 58th Avenue off of I-25—would be sold to Denver-based developer Westfield Properties. The sale finalized in March, and Westfield has already filed plans with the city to demolish the existing retail property in favor of a four-building industrial park totaling approximately 900,000 sf. The proposed redevelopment follows a growing trend in Denver, where underutilized retail facilities are being targeted by industrial developers seeking in-fill locations to satisfy voracious last-mile and e-commerce demand.
Click to read the full report