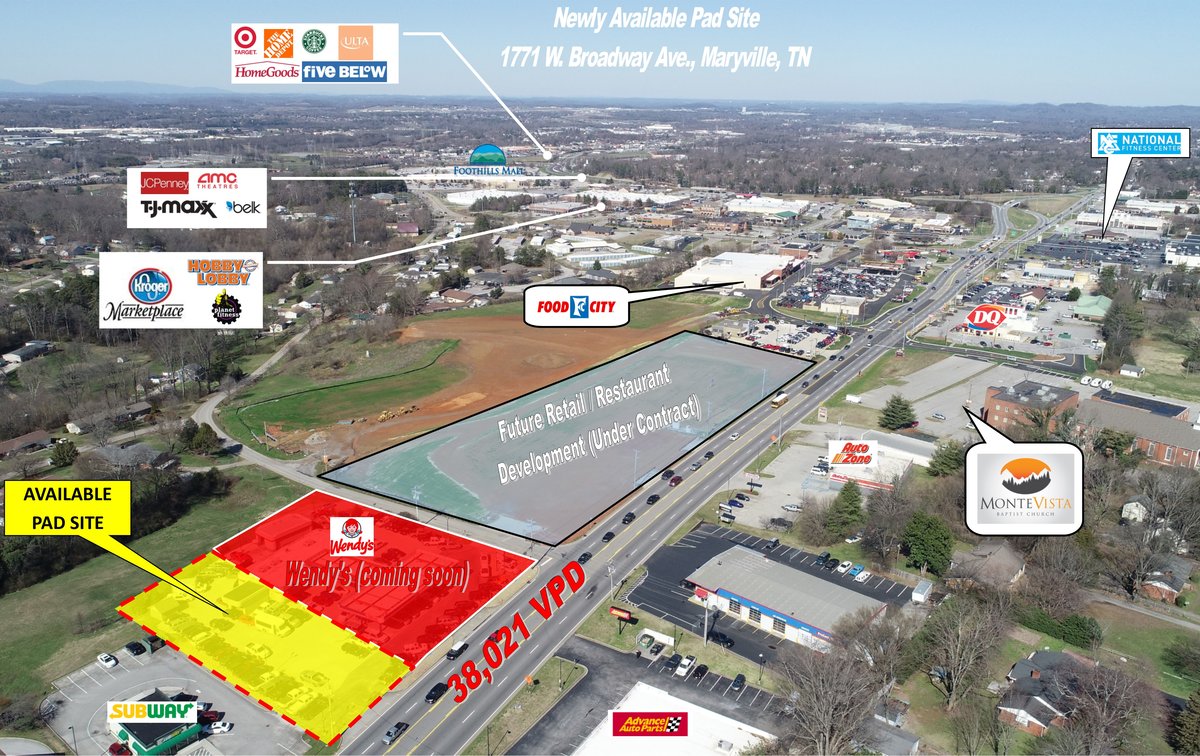 Ort: 1771 W. Broadway Ave
Größe: .50ac
Art des Projekts: Pad Site for Sale
Pad site adjacent to future Wendy's (soon to be under construction) in the heart of heavily trafficked West Broadway corridor. Located just down the street from the newly opened Food City, and adjacent to future development under contract with national tenants. Superior access for this immediate area without any median restrictions, with multiple access points, and easements for cross access and parking . Dimensions are approximate and subject to final survey - site can accommodate a +/- 2,000sf freestanding building with drive-thru, or +/- 4,000sf freestanding building without drive-thru. Site can be delivered in pad ready condition if desired.
Also available for ground lease or as a BTS.