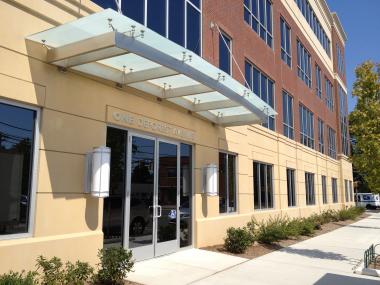 Ort: Summit, NJ
Klient: 120 Summit Avenue, LLC
Architekt: Rotwein & Blake
Größe: 65,000 sf
Art des Projekts: Building Addition/Parking Deck
Service-Typ: Owner Representation
As the owner's representative, Avison Young managed the overall renovation and construction of the Summit Executive Center located in Summit, New Jersey. The project consisted of 65,000 SF of new Class "A" office space in a four story, state-of-the-art building. The facade features architectural precast concrete, brick and glass. The project included the construction of a new 193 car parking structure immediately adjacent to the renovated building and is centrally located in downtown Summit approximately 2 blocks away from the Summit New Jersey Transit Rail.