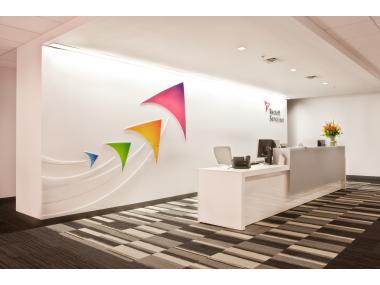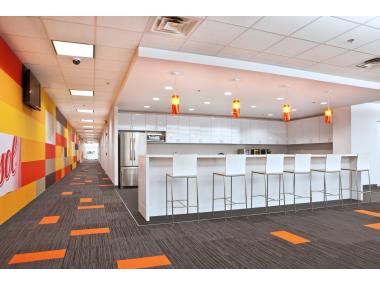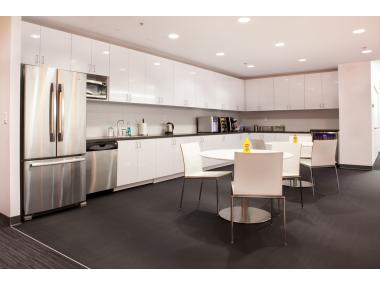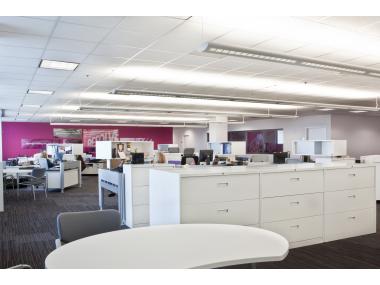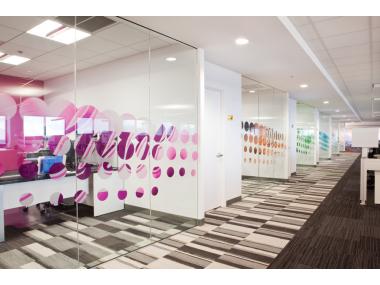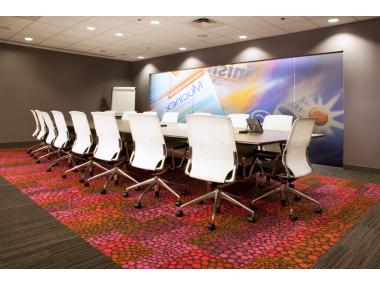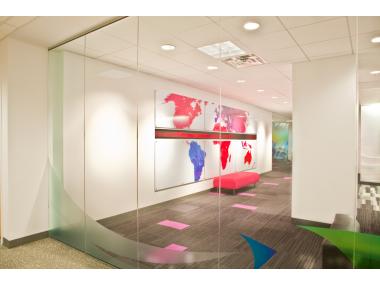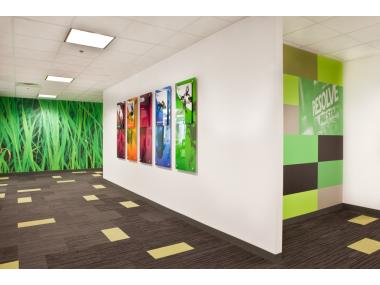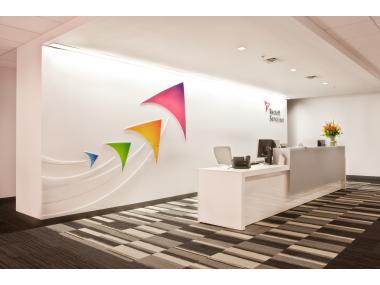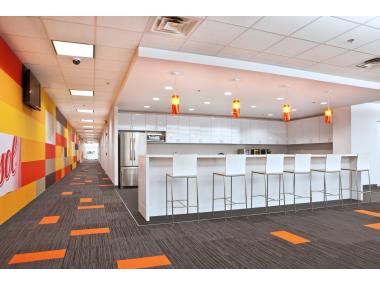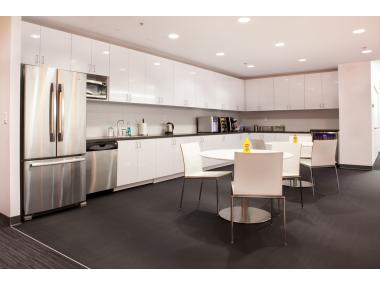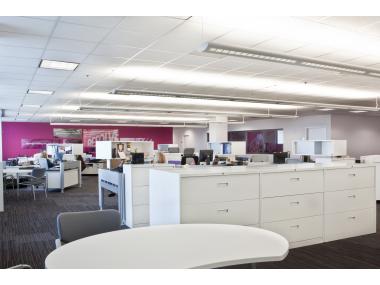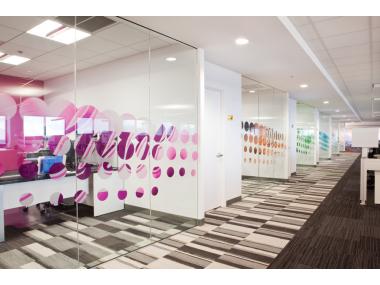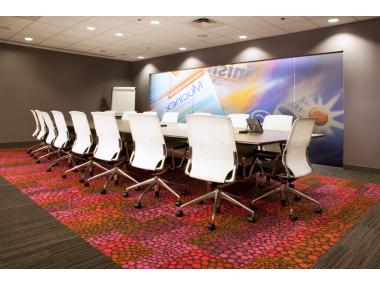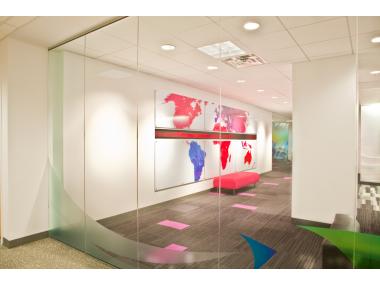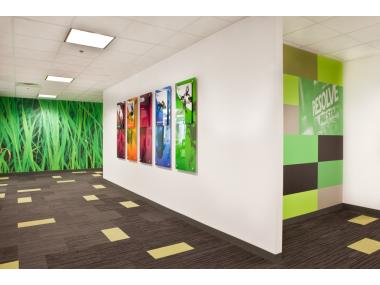 Ort: Parsippany, NJ
Klient: Reckitt Benckiser
Architekt: IA, Interior Architects
Größe: 120,000 sf
Art des Projekts: Interior Renovation/Re-stack
Service-Typ: Tenant Representation
As the tenant representative for Reckitt Benckiser, Avison Young managed the renovation and re-stack of Reckitt's North America headquarters facility located in Parsippany, New Jersey.
The renovation consisted of three, 40,000 SF floors accommodating an open floor plan with only nine offices. Intermittent collaborative teaming areas, small huddle and bubble rooms allow the staff to meet in the open plan and also hold private meetings, when necessary. New pantries equipped with espresso machines, coffee makers and a tea kettle are featured on each floor, as well as larger conference spaces. The 20,000 SF space on the 2nd floor was transformed into a conference center. Improvements included, new carpeting and ceiling throughout, repainting of existing conference and storage rooms and major renovations to the existing restrooms. The space also features a new reception area, coffee bar cafe, and a 900 SF grocery store simulation.